Researchers were surprised to find an intestinal parasite usually found in the tropics has been making people sick in Canada's Arctic in the province of Quebec. Cryptosporidium causes diarrhea and vomiting and is a leading cause of death from diarrhea in many countries in Africa and South America.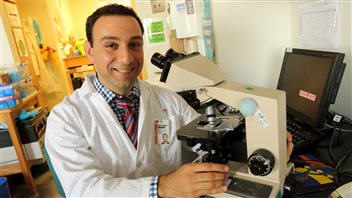 Source of infection may have been a traveller
The parasite is usually transmitted through contact with farm animals, but these are not present in the Arctic. So, researchers wondered whether local animals like elk or perhaps birds were carrying it. But further analysis found that this particular strain is spread from human to human through direct contact with fecal matter.
This can happen where there is a lapse in hand-washing. Someone may have initially brought in the infection after travelling elsewhere.
Parasite can harm children, and immune-suppressed
Cyclosporidium can make a healthy adult feel awful for two to four weeks, and then the parasite usually clears the system. But repeated infections in young children can harm the gut's ability to absorb nutrients. That can stunt their growth and brain development. The parasite can also be lethal for people with compromised immune systems such as those with HIV, those taking steroids or who have undergone chemotherapy.
A one-time outbreak?
"The question in our Arctic communities is really was this a one-time outbreak or is this something where there's on-going transmission of Cryptosporidium in the communities at a lower level perhaps," says  Dr. Cédric Yansouni, infectious disease specialist at the McGill University Health Centre.
"Most importantly, is there a difference in the growth of children who have been exposed compared to children who haven't been exposed." The answer to that question will help determine how public health authorities need to respond to the outbreak. There is a drug that can treat symptoms of this infection but it is not available in Canada. However, special arrangements can be made if it is deemed necessary.
Listen
The study was published in the journal PLOS.