It is the largest emergency evacuation in Alberta history.
Record breaking heat and no rain in the past few weeks have left forests and grasses in the prairie provinces tinder dry.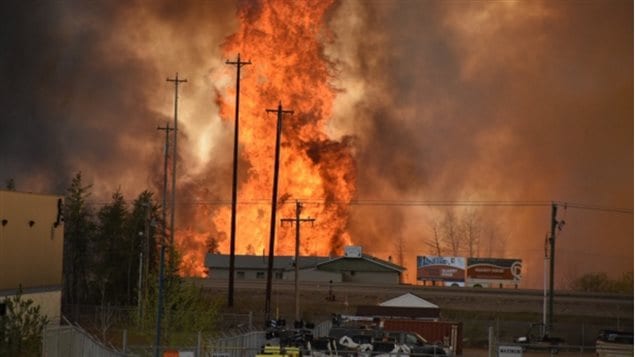 With temperatures hovering around 30 degrees C, and aided by winds with gusts of about 30km/h a small fire on the weekend near the city of Fort McMurray and which had been listed as under control. suddenly raged out of control and pushed toward the town.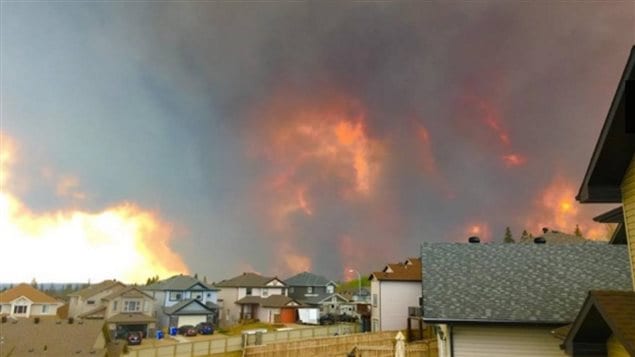 Thousands fled on highways flanked on both sides by raging flames. Today highways 63 and 881 northbound have been closed.  To the north, many of the oil camps have opened space for the 17,000 evacuees which have fled in that direction as oil companies evacuate their own personal by plane in order to make room.  Thousands of others headed south to the major urban centre of Edmonton about 500km away.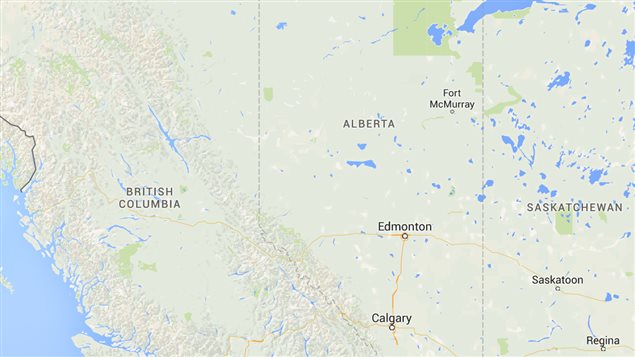 As the fire approached and entered the city on Tuesday,  neighbourhoods were ordered evacuated, then at 18;30 yesterday the  entire city and surrounding area of about t80,000 has been ordered evacuated. The order affects more people than the massive Slave Lake fire which made international headlines five years ago.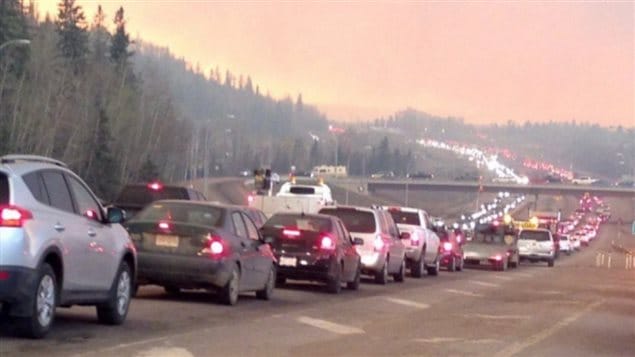 As of Wednesday morning, the Ft McMurray neighbourhoods of Beacon Hill is being listed as 80 percent of homes lost, Abasand heavily damaged, a trailer park is gone and other damage reports are still coming in.
The worst is not over
This morning, the military is  gearing up to provide help.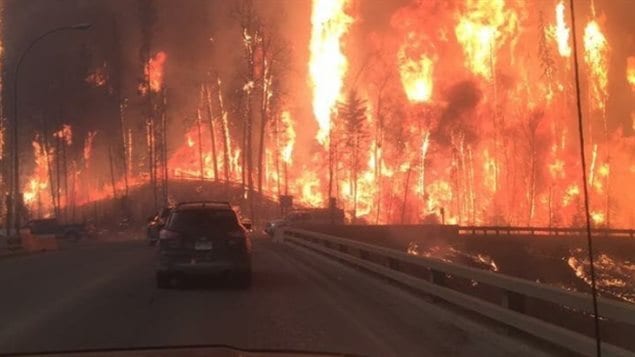 Fire officials say that as of this morning, no structures were on fire, but the situation could very easily change as winds and temperature increase as the day begins.
"The worst of the fire is not over," Bernie Schmitte, manager of Alberta Agriculture and Forestry, told a news conference.
Across Canada there were 66 new fires reported in the last 24 hours, with over 1,000 wildfires in total currently burning.