A multi-stakeholder initiative is helping Canadian municipalities pay attention to the services that are provided by nature and, where possible, use or upgrade them instead of building expensive infrastructure.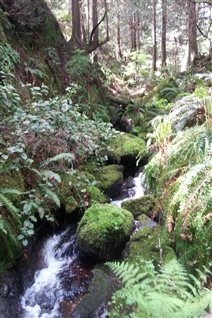 For example, a few years ago, New York City in the U.S. looked at building a water purification plant at a cost of six billion dollars. But then it realized that a nearby water shed could provide the same service, and decided instead to upgrade and restore it at a cost of only 1.5 billion dollars.
Nature can provide equivalent services
"In many cases, nature can provide the same or equivalent services to those that we're paying for from engineered assets," says Roy Brooke, owner of Brooke & Associates Consulting, speaking on behalf of the Municipal Natural Capital Initiative. This initiative was convened by the Town of Gibsons on Canada's western coast, Sustainable Prosperity, the David Suzuki Foundation and his own firm.
This approach was adopted by the town of Gibsons. "They've actually declared natural assets to have the same standing in the municipality as engineered assets," says Brooke. "So they're considering their forest and their foreshore and their riparian (river bank) areas in exactly the same way that they would look at a storm sewer or a road or a bridge or anything else."
Listen
Save money, adapt to climate change, advises consultant
Five other municipalities are launching pilot projects with the Municipal Natural Capital Initiative to adopt the same strategy. Brooke says this can have two benefits. Towns could save money by not having to build as much infrastructure, and he thinks natural assets like forests and rivers will be more resilient in handling the increasing effects of climate change.