The situation is shocking to say the least. Many species of migratory birds we think are quite common, are actually threatened with extinction.
A new report was released this month showing that in North America alone, some 37 per cent of species of birds are on a high-risk watch list and many are "at risk of extinction" unless significant action is taken to reduce threats.
The report was  released at the  Museum of Nature in Ottawa, the Canadian capital.
It is called 2016 State of North America's Birds   and was published by the North American Bird Conservation Initiative (NABCI). It was compiled by scientists,  governments, various conservation groups and citizen scientists from Canada, the U.S. and Mexico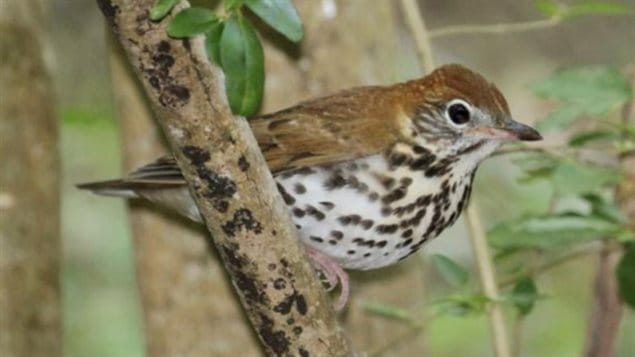 The report  assessed the status of 1,154 bird species breeding in Canada, the U.S., and Mexico along with seabirds  and found that 432 of those species are in serious to very serious danger of extinction.
Steven Price, president of Bird Studies Canada, a member of the North American Bird Initiative behind the report, says that since 1970, "the estimate is we've lost at least a billion birds from North America…. The trend lines are continuing down. They have to be turned around or they'll fall below a threshold where they can be recovered."
Most threatened are ocean and coastal shorebirds, along with tropical and sub-tropical species that summer in Canada but winter in Mexico.   The threats include invasive rats, declining habitats through deforestation in Mexico, changes to grasslands in all three countries, overfishing of forage fish stocks, pollution and climate change.
Nearly 70 per cent of birds that migrate between the northern and southern grasslands have disappeared since 1970.
Price says, "We have so many endangered birds or birds in decline because we have really dissected and divided the grasslands and prairies."
The report was issued partly to mark World Migratory Bird day (May 10) and also to note the upcoming August centennial of the Migratory Bird Treaty, (also know as Convention for Protection of Migratory Birds) a landmark international agreement between Canada and the United States, signed in 1916.
European situation also critical
In Europe the alarms have also been sounded about the wholesale capture of millions of migrating birds.  For centuries, nets and glue-covered sticks, have been set up around the Mediterranean to capture the birds, most of which in spite of their tiny size, end up as food.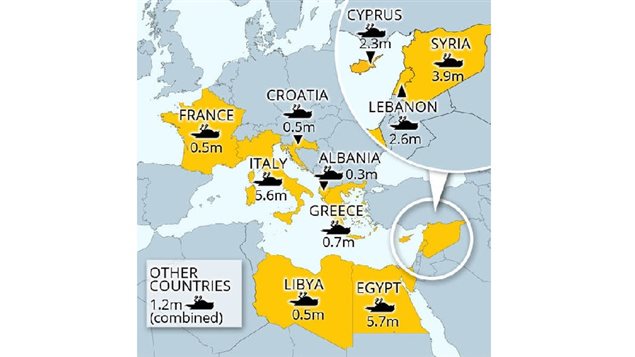 According to BirdLife International, an estimated 25 million birds, including endangered species of waterfowl, songbirds and raptors are killed illegally each year around the Mediterranean Sea alone, undermining efforts to protect them
On the eve of World Migratory Bird day, The United Nations Environmental Programme, Convention on Migratory Birds announce the creation of the Intergovernmental Task Force on Illegal Killing, Taking and Trade of Migratory Birds in the Mediterranean.  This will be composed of a broad coalitions of governments officials, the European Commission. several UN agencies, INTERPOL, law enforcement and judiciary organizations, hunting communities and conservation groups.
Additional information – sources