Canada's newest museum is dedicated to truly ancient creatures, and it's seen as one of the best new museums in the world.
The renowned travel magazine Conde Nast Traveller has named the Philip J Currie Dinosaur Museum  in Alberta as one of the top ten new 2015-2016 museums in the world.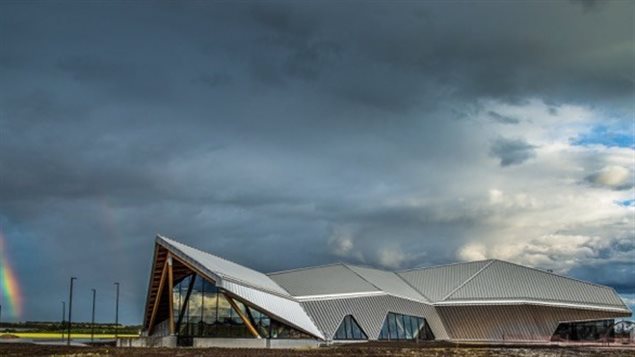 The architecturally fascinating $34-million structure is located about 20 kilometres west of Grande Prairie Alberta  within a few kilometres of one of the world's densest dinosaur fossil beds.
This recognition follows on the heels of several awards (8 in 8 months) for innovation, design, civic reach, engineering, architecture, leadership and outstanding exhibit experience, among others.
The museum aims to increase the awareness and accessibility of the world of dinosaurs through educational programs, including onsite programs for children of all ages, summer dinosaur bone bed tours, helicopter tours to more remote fossil sites, distance education, and lecture series.
The new museum is also an international institute for experiential learning and with a new state-of-the-art lab for paleontology research