An area larger than Belgium.
Two distinctly different areas in Canada have joined 15 other sites around the world as recommended for World Heritage status for 2016.
The International Union for Conservation of Nature (IUCN) and the International Commission on Monuments and Sites have forwarded their recommendation to UNESCO's World Heritage Committee.
One of the sites in Canada is a huge area bigger than Belgium. The area lies east of Lake Winnipeg straddles the boundary between the provinces of Manitoba and Ontario.
The area of boreal forest is called 'Pimachiowin Aki', which in the Asnishinaabe (Ojibway) language means, 'land that gives life',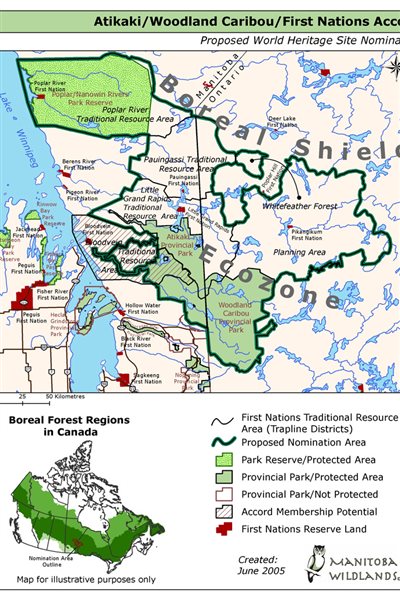 Mathew Jacobson,  conservation officer with the American group, Pew Charitable Trust applauded the recommendation saying
"The inscription of Pimachiowin Aki would fill an identified gap in the World Heritage System as the first representation of the North American boreal shield. At 33,400 square kilometres (8.25 million acres), the area contains the largest protected section of that ecosystem in North America."
The other Canadian site is on the edge of Newfoundland. Mistaken Point is home to the oldest-known evidence of early multi-cellular life — a 565-million-year-old sea floor that's been slowly exposed by the pounding Atlantic surf.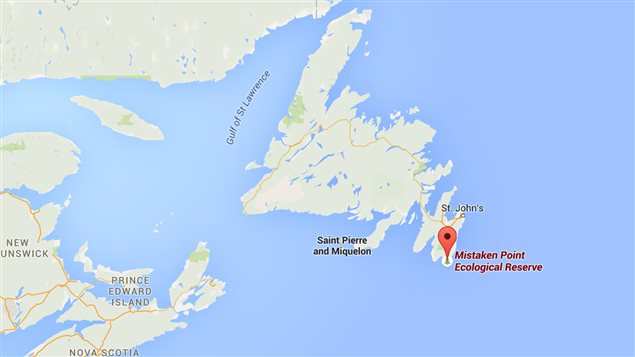 The ecological  reserve is being proposed due to the wealth of fossils  found there providing a milestone in the history of the earth.  If approved, it would be the fourth World Heritage site for the province, joining Red Bay in Labrador, Gros Morne National Park, and the Viking settlement at L'anse aux Meadows.
A final decision on the nomination will be made at UNESCO meetings this July in Istanbul.