Many Canadians may not realize they have had a stroke and are at greater risk of developing dementia, warns a Heart and Stroke Foundation report. Having had a stroke more than doubles the risk of getting dementia and the foundation urges people to take steps to prevent both.
More young people having strokes
The risks are higher as people get older, but more young people are having strokes too. Recent data indicates 17 per cent of stroke patients are between 20 and 59 years old. And people of all ages may not realize they have had what is called a covert stroke.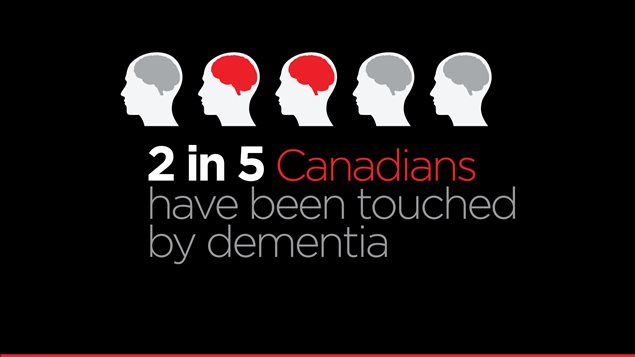 'Small amounts of brain damage'
"Covert strokes are very small strokes," says Dr. Demetrios Sahlas, a stroke neurologist at McMaster University in Ontario. "They're actually small amounts of brain damage that occur in parts of the brain that don't cause obvious symptoms when they happen.
"But over time people may be aware that they don't think as clearly as before, they can't multitask as before and it's because these small strokes are undermining the efficiency of their brain processes."
Listen
Covert strokes are sometimes diagnosed when a patient has a brain scan for some other reason.
Few Canadians understand their risk
Canadians have a poor understanding of what puts them at risk for stroke and dementia, according to a public opinion poll commissioned by the foundation. Less than a quarter of respondents realized high blood pressure is the biggest modifiable risk factor. Asked about other risk factors, just over a quarter named smoking, one-third listed poor diet and less than one-fifth identified physical inactivity.
Damage is irreversible
"Because once the damage (from a stroke) is done it is irreversible, the emphasis is on prevention. That's always been the message for heart disease and strokes in general," says Sahlas.
"I think the Heart and Stroke Foundation wants people to be aware that the stakes are higher than ever. It's not just heart disease and stroke, but something that most people are even more concerned about and that is dementia."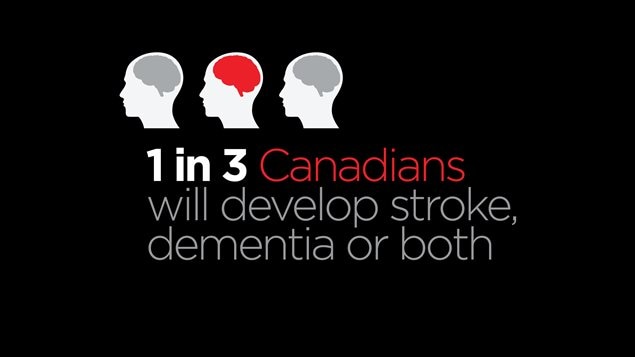 How to prevent stroke, dementia
To prevent heart problems, stroke and dementia, Sahlas says people must track their blood pressure and make sure it is below 140 over 90, eat right, exercise and stop smoking.
There are 62,000 strokes in Canada each year. It is the third leading cause of death claiming 13,000 lives annually. One in three Canadians will develop stroke, dementia or both.
See symptoms? Act fast
Symptoms of stroke include a drooping of one side of the face, jumbled or slurred speech, an inability to raise both arms. A swift call to emergency services and treatment in hospital is critical in limiting the damage to the brain.