Make no mistake, medical research is not for the faint of heart. It's a tough grind with plenty of dead ends and long days.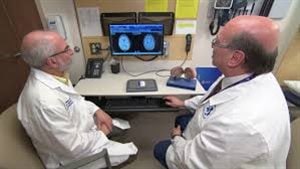 Perseverance and intelligence are required
So–it should be said–is a healthy amount of courage. Certainly in clinical trials that involve living and breathing human beings.
Sometimes, it all pays off as it has for doctors, researchers and patients at The Ottawa Hospital and the University of Ottawa.
In a clinical trial published in the medical journal The Lancet on June 9, the Ottawa researchers and doctors scored what appears to be a significant breakthrough.
There is now a pretty bright ray of hope for some of the 2.3 million people around the world, including 100,000 in Canada, who suffer from the pernicious disease known as Multiple Sclerosis.
MS occurs when the immune system, which normally protects against foreign disease-causing organisms, mistakenly attacks the body's own central nervous system, which includes the brain, spinal cord and optic nerve.That can result in symptoms ranging from blurred vision to extreme fatigue to partial or complete paralysis.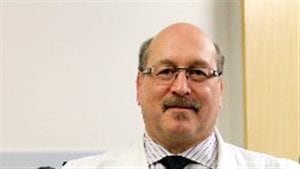 In a first, the researchers led by Dr. Harold Atkins and Dr. Mark S. Freedman, found that an intensive procedure that completely wipes out the immune system and then regenerates a new one using blood stem cells can eliminate all signs of damaging brain inflammation in people with early, aggressive MS and facilitate lasting recovery.
"Our trial is the first to show the complete, long-term suppression of all inflammatory activity of people with MS," says Dr. Atkins, a stem cell transplant physician and scientist at The Ottawa Hospital and an associate professor at the University of Ottawa.
A word of caution.
Both Dr. Atkins and Dr. Freedman, who is director of MS research at The Ottawa Hospital and a professor of neurology at the University of Ottawa, say people with MS who have had significant disability for a long time would not likely benefit from their research.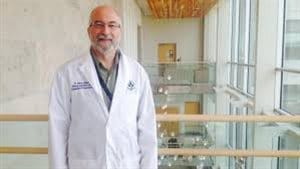 But they are convinced that the therapy is appropriate for a small proportion of people with very active MS.
"Although this trial was relatively small, it was intensive, with the longest prospective follow-up of any such treatment group to date, and that's what makes the results so convincing," says Dr. Freedman.
The $6.7-million trial that included 24 participants began 13 years ago.
It was funded by the MS Society of Canada and its affiliated Multiple Sclerosis Scientific Research Foundation and supported by The Ottawa Hospital Foundation, The Ottawa Hospital Department of Medicine and Canadian Blood Services.
Dr. Freedman to RCI by phone on Wednesday about the long road to discovery.
Listen