Owners of the breed known as pit bull say the dog is getting a bad rap.
Several municipalities in the mainly French speaking province of Quebec either already have by laws in place, or are now planning to ban the breed.
Meanwhile the provincial government is thinking of introducing its own province-wide ban. This may not be a specific breed ban, but rather would ban or restricts so-called "dangerous dogs".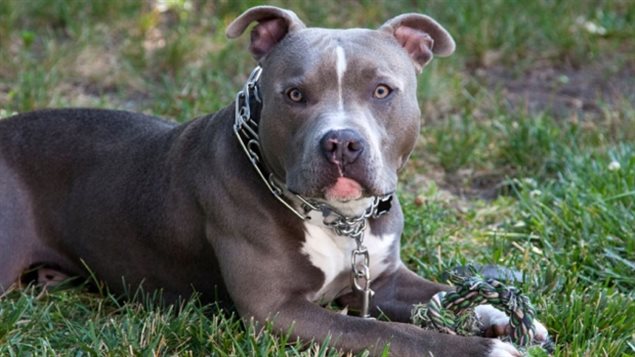 While there have been other incidents of pit bulls and related breeds attacking people, the latest concern comes after a tragedy in June in which a 55-year-old woman was killed in her back yard by a pit bull belonging to her neighbour. The dog had dug under the fence in Pointe-aux-trembles, a suburb on the eastern end of Montreal Island, and attacked the woman mauling her so severely she died from the wounds. Police called to the scene had to shoot the dog.
In and around Montreal several municipalities now have by-law bans on the breed in the works.
To the south of Montral the city of Brossard will vote on a motion next month to phase in a ban on the related breeds including; bull terrier, Staffordshire bull terrier, American pit bull terrier, and any mix of these breeds. The city mayor says their concern began when an eight-year-old girl was severly bitten in the face by a pit bull last summer.
"Pit bulls are not mean dogs. It is their owners who make all the difference." owner
Another city just outside of Montreal, Longueuil, voted to ban pit bull breeds this week.  Current owners in that city must licence their dog by October of this year,  have the dog sterilized and microchipped, have the animal checked by a veterinarian and certified as safe: kept out of dog parks,  always on a leash and muzzled, and walked only by people over the age of 18.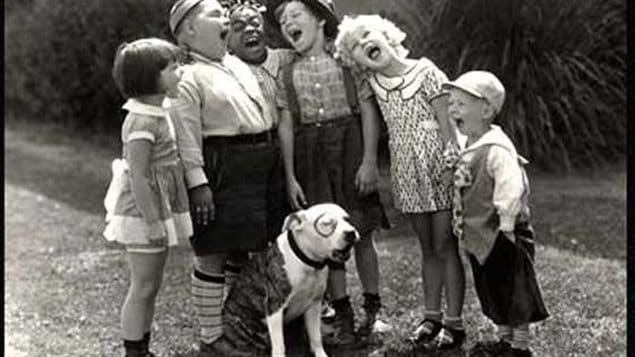 Quebec City had proposed a ban and an obligation for owners to get rid of their pit bulls within six months
There has been very strong reaction from owners concerned about having to get rid of their pets.
Quoted by the CBC, long-term Quebec City resident and dog owner Dave Dupont, pleaded with the mayor to reconsider the decision.  "Pit bulls are not mean dogs," Dupont said. "It is their owners who make all the difference."
Quebec City has since backtracked, and along with the city of Sherbrooke has decided to wait for a provincial ban,
Elsewhere in Canada , pit bulls are banned or restricted in several cities in British Columbia.   In Alberta the breed is restricted in the provincial capital, Edmonton, and in the cities of Grande Prairie and Brooks.   In Saskatchewan the breed is banned in four villages.
In Manitoba the city of Winnipeg banned the breed has been banned as far back as 1990. The towns of MacDonald and the Pas also have bans.   Ontario has had a province-wide ban on pit bulls since 2005. Two towns in Nova Scotia have banned the breed, and one town in Prince Edward Island.
In Regina, Saskatchwan, a group called Prairie Sky has offered to accept pit bulls from Quebec in order to save the dogs from being euthanized. Another group called One Last Chance Animal Rescues (OLCAR) located near the Ontario Quebec boundary, has already sent three pit bulls by plane to the Regina group.
additional information-sources