As the risk of being viewed as sentimental or windy, I wish to share a gift with those of you out there who are seeing the world as a pretty bleak place right now.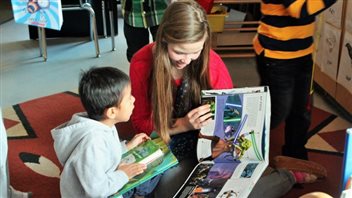 I have shared it with my family and friends, but the more people who catch a glimpse of Emma Mogus, the better off we will all be.
Her unfettered idealism and inherent sense of decency are intoxicating.
Emma is 17 years old and a force who will be reckoned with, a force of good, a force that all us would do well to heed.
I interviewed her last week and I got lucky.
You may have seen the story.
Emma spent much of her last two years of high school accomplishing something extraordinary.
Moved by the plight of a friend with ALS, Emma bucked down, went to work, and created something something called TiC, or Tongue-Interface-Communication.
It has five buttons inside a mouthguard-type device that is connected to a computer. Each button controls a different mouse direction.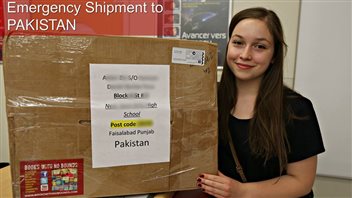 And guess what?
Thanks to Emma Mogus's passion, humility, patience and intelligence, people suffering from ALS, multiple sclerosis, spinal cord injuries and other disabilities may now have a real shot at joining the rest of us navigating the Internet or sending emails with a minimum of difficulty.
For her work, Emma was awarded the 2016 Weston Youth Innovation Award from the Ontario Science Centre, which carries a $2,000 stipend
Part of that stipend will help pay for her school books. Most of it will go back into further development of the TiC as Emma develops her fourth prototype.
Where else would it go?
After our original interview, I found it difficult to get Emma and what she did out of my mind.
I called her back.
Here's our conversation.
Listen