In terms of its greenhouse gas effect, each molecule of methane is equal to about 20 to 25 molecules of CO2.
Cows in their digestion emit a lot of methane; out of both ends of the animal.
Canadian researchers are studying this issue.
Now, climate change deniers will say cows are natural and they emit more greenhouse gas than cars, so global warming is not a human fault.   Of course that's completely ignoring the fact that it is mankind that has increased the number of cattle around the world into the many millions. If it weren't for man, there'd hardly be any cattle at all, and this wouldn't be an issue, so it is a man-made problem.
That being said, there remains the issue of gassy cows and their significant contribution to greenhouse gas and global warming. As the number of cattle around the world almost certainly won't decrease, researchers are looking into solutions.
Studies of cattle show that some feed produces more gas than others, and a new Canadian study shows that some cows are actually more 'efficient', i.e., less gassy than others, and they need less food than other cows of the same size.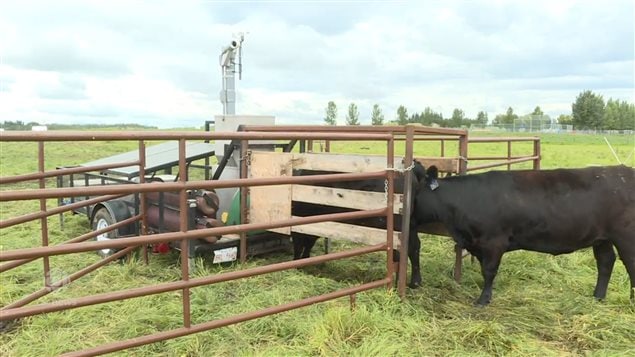 They found this out through testing of an automated feeder . The cows stick their head in the feeder for mouthfuls of food pellets,  and as they do, a tube and infrared gas sensor analyzes their burps.
John Basarab is a scientist at the federal Lacomb Research Station in the prairie province of Alberta.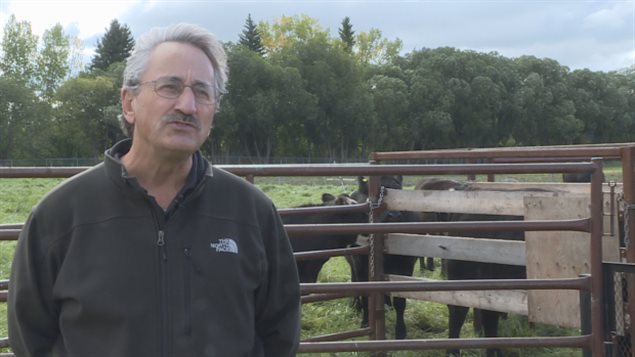 He says the difference between 'efficient' and non-efficient cattle can be as high as 30 percent. He suggests that simply using selective breeding could reduce methane emissions by 10 to 15 percent. This would also benefit farmers in enormous savings in feed costs.
Quoted by the CBC he said, ""The carbon footprint of the beef industry is an important public concern. And of course, if we can get animals that eat less for the same amount of production, it means cost savings."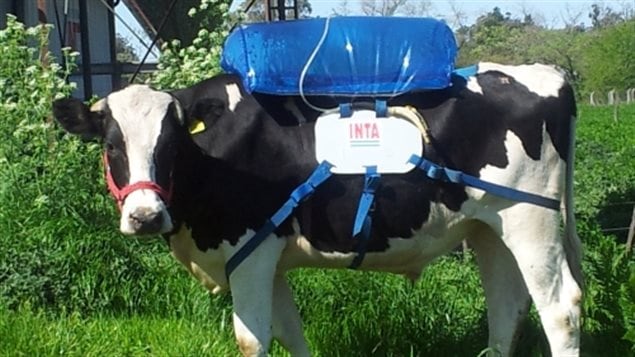 It's estimated that even a five-percent improvement in feed efficiency could save the industry as much as $80 million a year.
Eventually as various research taking place around the world comes together, better feed development and selective breeding could result in significant methane gas reduction over the next decade or two.
additional information-sources
'Methane backpacks' capture cow farts, turn them into green fuel