It's another somewhat serendipitous finding. Researchers in Montreal and in the US were studying the effects of marijuana (cannabinoids actually) on brain development in tadpoles and found surprisingly that it actually improved the test-animals night vision.
Edward Ruthazer (PhD) is a professor of Neurology and Neuro-surgery at the Montreal Neurological Institute at McGill University.
Listen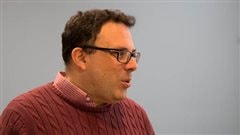 This latest international study led by the Ruthazer lab in Montreal was published this month in the neurological science journal, eLife Sciences (HERE)
Ruthazer says their studies often involve these albino Xenopus tadpoles. in their research because the animals are transparent and the physical changes can actually be observed as they occur.
What they found was that the chemicals in the cannabinoids apparently sensitize, or activate cells in the retina, or more specifically the chemicals increased the activity in the tadpole retinal ganglion cells (RGCs), which are responsible for transmitting information about light detection from the eye to the brain.
"We knew there was something important here". Ruthazer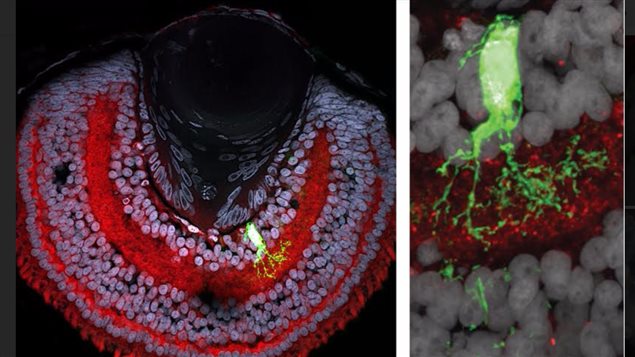 This was contrary to common belief.  In a McGill University press release, Ruthazer said, "Initially you distrust yourself when you see something that goes against widely held ideas, but we tried the experiment so many times, using diverse techniques, and it was a consistent result. So then we knew we had to figure out what was going on. The first tendency is to want to ignore it. But it was such a strong effect, we knew there was something important here."
The tadpoles exposed to increased levels of cannabinoids were able to detect objects in dimmer light than when they had not been exposed to the cannabinoids.
The team used software developed with McGill physics and chemistry professor Paul Wiseman to detect behavior changes in the tadpoles.
While there is anecdotal evidence that the effect occurs in humans as well, professor Ruthazer says its far too early to be certain that is the case.
He says however that with this result in tadpoles, more testing with other mammal models will likely take place