A pod of humpback whales fought off some killer (orca) whales trying to eat a sea lion off the western coast of Canada, reports CBC. It's not clear whether they were trying to save the sea mammal or simply defending their territory.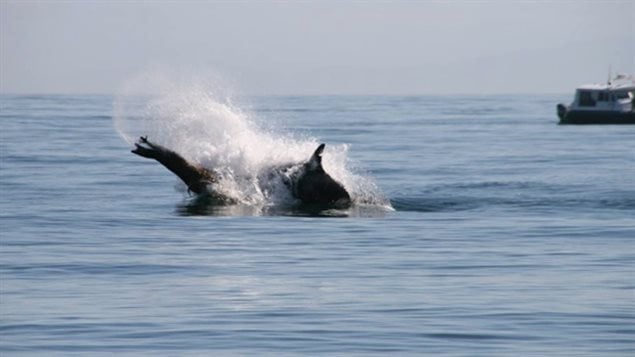 Whale watchers told CBC news it all began on September 11th when a group of four transient killer whales started hunting a sea lion in the waters of Juan De Fuca Strait.
Whales 'flipping their flukes'
"As the hunt was going on, two humpbacks decided to intervene and actually get between the sea lion and the killer whales," said Michael Harris, head of the Washington-based Pacific Whale Watch Association.
"Then, two more humpbacks joined the fray, literally putting their huge bodies between the orcas and the sea lion, flipping their flukes on the water, trumpeting very, very loud at these transient orcas and ultimately saving this sea lion and escorting it in the other direction of these killer whales."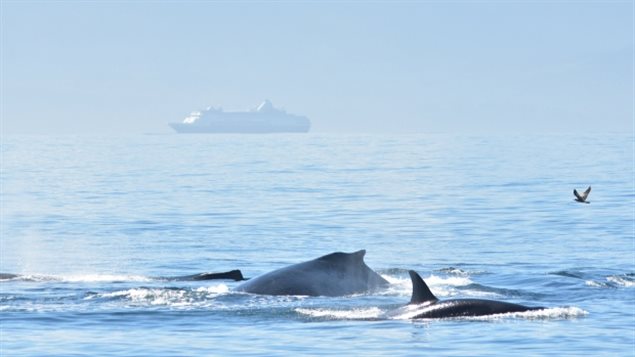 'The water boiled all around'
Naturalist Alethea Leddy of the Port Angeles Whale Watch Company described to CBC what she saw: "The water boiled all around as the orcas tried to separate the sea lion from the humpbacks. It was a wild scene with the humpbacks even circling the sea lion trying to keep him safe, while he frantically struggled to get his breath. The anxiety of the humpbacks was palpable, and they took turns diving and slashing at the orcas."
There have been other reports of humpback whales seeming to protect marine mammals from killer whales. A recent study suggests the behaviour may have something to do with the fact that killer whales sometimes attack and eat humpback calves.
Another theory has to do with a record number of transient killer whales in the area, says Harris.
"They are in new territory, and it might just be with these two out there it might just be territoriality. It might just be them saying, 'Hey this is where we belong. You go elsewhere.'"