Ok apologies to James Bond fans.. but police were trying to figure out how someone was making off with gold from Canada's mint.
The case has been kept very quiet: the Royal Canadian Mint doesn't like to advertise that they have lost some of their gold.
As it turns out, a 34-year-old employee had been apparently sneaking gold out of the fortress-like mint over a few months between 2014 and 2015.
In spite of security measures, it wasn't even the mint itself that noticed the missing treasure, but a bank clerk, probably another reason why the mint kept the issue quiet.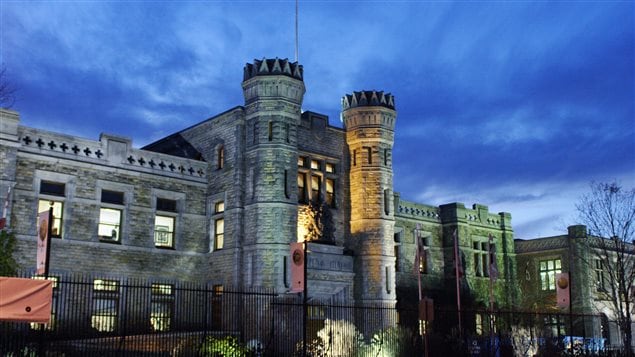 The man apparently brought gold coins and small round 7-ounce "pucks" of gold to a shop that buys the precious metal, for which they gave him cheques around $6,000-$7,000
A bank clerk became suspicious when the man kept cashing cheques from the gold shop, along with his request to wire money out of the country.   When she noticed he was employed at the mint, suspicion was raised and she mentioned it to superiors, and eventually the RCMP began an investigation.
Police found gold pucks in his safety deposit box and with the redeemed gold, the estimated value was around $180,000.
The man's job at the mint included scooping molten gold for purity testing. A unique in-house made spoon- the exact size of the pucks in question- was used.
But how to get the gold out through security?
Vaseline was found in the man's locker, and police suspect one of the oldest prison techniques was used….(use your imagination) to avoid the metal detectors. While he did occasionally set off the alarm, a secondary sweep with a hand-held metal detecting wand found nothing.
In defending his client, the lawyer pointed out his client could have purchased the coins there were no marks or indentification on the pucks indicating they came from the mint, and the mint itself had reported no missing gold.
Another security guard tested the theory of the "golden bum" for the court.
Although the lawyer raised some interesting points, the former employee was convicted  on Friday and will be sentenced in November.
A spokesperson for the Royal Canadian Mint said security measures have since been increased.
Additional information –sources
Postmedia- K Egan
Police unable to say how employee allegedly smuggled gold out of mint until they found Vaseline in his locker
Royal Canadian Mint
http://www.mint.ca/store/template/home.jsp