Canadian Prime Minister Justin Trudeau congratulated Donald Trump on his election as president of the United States, while an opposition leader called Trump a fascist.
In an official statement, Trudeau said Canada has no closer friend, partner and ally than the U.S. and that he looked forward to working with him on issues like trade, investment, international peace and security.
"The relationship between our two countries serves as a model for the world.  Our shared values, deep cultural ties, and strong integrated economies will continue to provide the basis for advancing our strong and prosperous partnership."
Trudeau stayed neutral during campaign
Throughout the U.S. presidential campaign, Trudeau refused to be pinned down on what he thought of the candidates and said he would work with whomever the American electorate chose.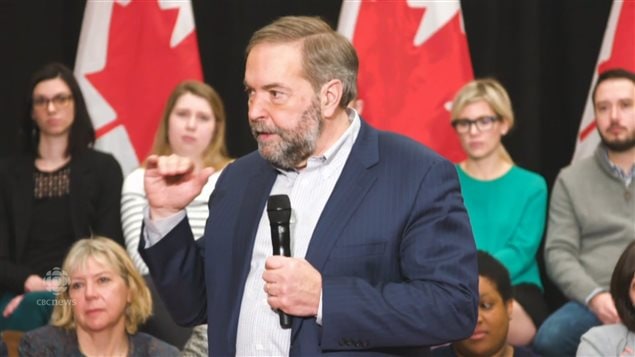 Not so Tom Mulcair, the leader of the opposition New Democratic Party. In March, he called Trump a fascist and today refused to take it back. He said it is time Canadians demand their government stand up to Trump, adding that his racist, sexist comments are things "we don't want here in Canada." Mulcair said it is important that Trudeau stand up for Canadian values.