A jury found Jean-Claude Savoie not guilty of criminal negligence causing the deaths of two boys in August 2013. Upon hearing the verdict, Savoie threw his head back and began to weep. The boys' mother showed little emotion.
Connor Barthe, 6, and Noah Barthe, 4, were sleeping over at Savoie's apartment in Campbellton, New Brunswick. Savoie's rock phython escaped its enclosure through an air vent and dropped on to them. The boys died of asphyxiation and were covered in snake bites.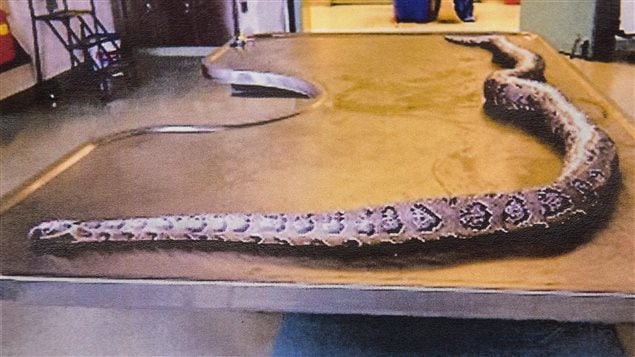 'No winners'
The 4.3-metre-long python had tried to escape through the air duct previously but could not get through. Savoie assumed it could not do so in future and so, didn't think it necessary to replace a cap on the air vent which kept falling off.
There were no winners in the case said defence lawyer Leslie Matchim, noting Savoie was like family to the boys. While his client was relieved at the verdict, the boys' deaths are "something he absolutely has to carry for the rest of his life."