Canadian Indigenous communities will use the power of tradition, prayer and ceremony to heal a rift among First Nations chiefs over support for two controversial pipelines approved by the federal government this past week, says Assembly of First Nations national chief Perry Bellegarde.
The approval by the Liberal government of Kinder Morgan's Trans Mountain and Enbridge's Line 3 pipeline projects has exposed sharp differences between 39 chiefs who support the projects and others who are vehemently opposed to it.
"When we bring people together and put our ceremonies and our traditions and our customs first and foremost, seeking that guidance, you find that common ground," Bellegarde said in an exclusive interview with RCI.
(click to listen to the full interview with Perry Bellegarde)
Listen
Rift mirrors attitudes in rest of Canada
Just like the wider Canadian society, the First Nations communities are also divided in their views of the pipelines and resource development, said Bellegarde.
The national chief will serve as a mediator of sorts at a panel discussion at the AFN special assembly in Gatineau, Quebec, on Wednesday. Energy policy will be on the agenda of the meeting, which is expected to pit one pro-pipeline First Nations chief against an anti-development leader. Bellegarde said he hopes to encourage respectful dialogue.
"What we're doing from the Assembly of First Nations is creating space for dialogue and coming together," Bellegarde said.
Taking middle ground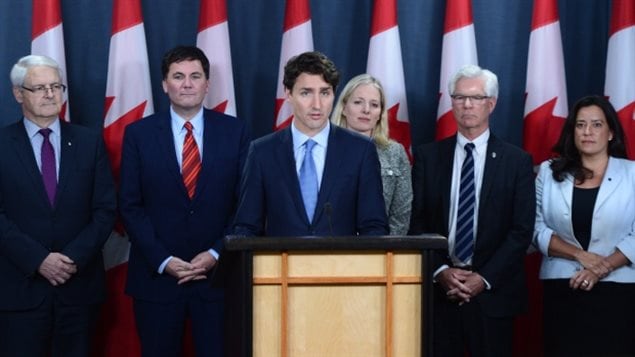 Bellegarde said he is personally staking out a middle ground, and offering support to both those who feel their rights haven't been respected by the government review process of the proposed projects and those who see pipeline construction as a much needed economic boon for their communities.
"We always say as Indigenous Peoples we want to be part of the economy, we want to create jobs and welfare for our people, we want to have equity ownership in big projects," Bellegarde said. "But at the same time we always have responsibilities to protect land and water, so we're always seeking that balance between the environment and the economy."
One of the most important things for the AFN is the right to self-determination, Bellegarde said.
"And that means the ability to say 'Yes' to projects or 'No' to projects," he said.
Common values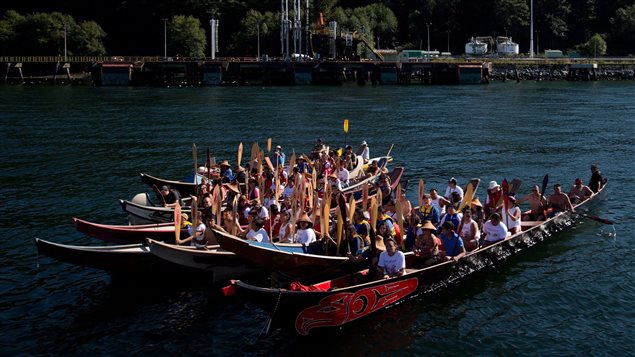 Bellegarde said it is important for those First Nations chiefs that oppose the two pipelines approved by the Liberal government to respect the leadership of those 39 chiefs who signed agreements with the two companies.
"When I look at it, there are more things that unite us as Indigenous people than divide us," Bellegarde said. "Things like our commitment to protect land and water, like our commitment to participate in the economy in meaningful and substantive ways, our commitment to get off of our dependency on fossil fuels globally and start looking at investments in clean energy."
Bellegarde said he has a simple suggestion for the federal and provincial governments and the industry when considering large projects to make sure the principles of free prior and informed consent and duty to consult are accommodated.
"Before you even start planning a project, in terms of a development or taking a resource or building any kind of a megaproject, that you involve the Indigenous Peoples in a very real, meaningful, substantive way," he said. "That will ensure economic stability going forward on any project."
With files from CBC News