A 33-year-old civilian employee of Canada's Defence Department has been has pleaded guilty to charges of fraud and breach of trust.
Andrew Heggaton worked for the Canadian Forces Cryto Support Unit began stealing computer parts in June 2011, and continued until March 2015.
By that time it is estimated he stole about a million dollars worth of computer equipment.  He had been ordering motherboards, hardrives, graphics cards and processors and apparently had been selling them on an internet classified advertisement public sales website.
The scheme began to fall apart in September 2014 when superiors started going through invoices and noticed graphics cards, an item they don't normally purchase. Other invoices for processors and hard drives would normally have been part of larger orders.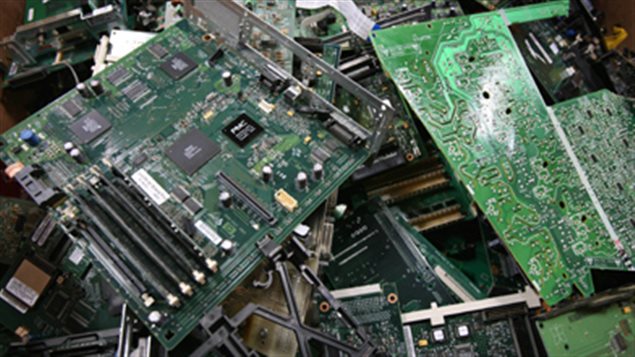 Two invoices, each for tens of thousands showed items had been shipped directly to Heggaton.
Although he knew he was under suspicion in early 2015, Heggaton continued to order parts. He was later found to be carrying valuable processors and hard drives off the military base.
Further investigation showed that the value of all the items purchased was close to a million dollars.
In court, no explanation was offered by Heggaton's lawyer for his client's actions.
This is far from the first time that the Defence Department dealt with fraud and theft
In 2012 a female DND employee tried to scam tens of thousands of dollars from a foreign exchange outlet claiming the money was for urgent foreign aid missions.  She also billed over $6,000 in car rentals fees to the DND. Because the scam was so unsophisticated, and she also repaid the car rental, she was given a sentence of probation.
In 2007 another employee pleaded guilty to a fraud scheme of about $100 million dollars. Originally fired from his job as a contracts manager in 2003 after billing irregularities, he was arrested three years later for fraud, breach of trust, and money laundering.
The scheme involved some $159 million paid by DND to Hewlett-Packard for computer management services. That company said it was told to pay subcontractors for the work which had to be kept secret from it. The government believes that no work was done.
In 2016, four people were charged with fraud of $1.3 million during a four year period connected to the heating plant at Canadian Forces Base Halifax.
Another case occurred in Ontario in 2010, and a woman was sentenced to 20 months for stealing almost $200,000 from a Canadian Forces Armoury.
At another base in Wainwright Alberta , a 38-year-old woman was charged after $80,000 was reported missing.
Additional information – sources