Biologists are warning that giraffes are at risk of extinction. Their numbers have dropped 40 per cent since 1985. There are only 97,562 left.
Giraffes 'slaughtered for food'
"(It's) not too surprising," says Anne Innis Daag, a world expert who, in 1956, was the first person to go to Africa and study giraffes and other wild animals. "We've known for years that there are fewer and fewer (giraffes). They're being killed off in many parts of Africa. In the north, they're being slaughtered for food because so many people are in desperate situations."
Other scientists also blame habitat loss as more humans encroach on their territory, as well as disease. At a recent biodiversity meeting in Mexico, the International Union for the Conservation of Nature put giraffes on the official watch list of threatened and endangered species, listing it as "vulnerable."
The scientists increased the threat level for 35 species and lowered it for seven species that had been considered in danger of disappearing.
Listen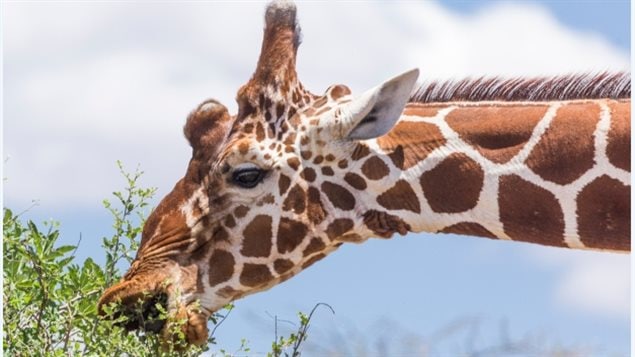 An early love for giraffes
Daag fell in love with giraffes while visiting the Chicago Zoo at the age of three. At the time, she vowed that she would go to Africa to study them when she grew up and that is what she did. After getting a master's degree in biology from the University of Toronto, she wrote several letters to arrange the trip, but was turned down because she was woman.
Expert faced tough obstacles
Eventually she signed her letters simple A. Innis and in 1956 was able to make arrangements and leave. Daag made groundbreaking discoveries about giraffes and published numerous scholarly papers. She wanted very much to be a professor. This did not occur until 10 years ago, she believes, because she is a woman.
Daag has written an autobiography called Smitten by Giraffe published by McGill-Queen's University Press. "I know there are a lot of young women out there that would live to do something similar and I think they could say 'well, I really could manage this if I just keep pushing and pushing and maybe I can do what I want to do.' In the olden days, I think many of us gave up because it was too difficult. But now women can say 'well we have the same education. We're as smart as you are. So, I'm going to do the job as well as you can' to any man, which is great."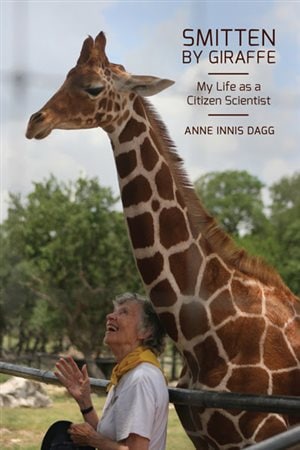 Action needed to save giraffes
Daag hopes the new designation for giraffes will raise awareness about their plight and inspire people to contribute money or find other ways to try to help preserve them. She will do her part by continuing to publish works about these iconic creatures.
Images from Anne Innis Daag's collection