A murder-suicide on January has again raised questions about the difficulties military veterans have accessing mental health care in Canada. Police confirmed that former soldier Lionel Desmond turned a gun on himself on January 3, 2017 after shooting his wife, their 10-year-old daughter and his mother. Friends and family said he had sought help with post-traumatic stress disorder after leaving the military.
The Globe and Mail newspaper has published several reports on suicides among veterans and the problems they face after being discharged from the military. Once they leave they come under the jurisdiction of the department of Veterans Affairs and must qualify to get access to mental health services. That, says columnist and former intelligence officer Sean Buyea, is the first big hurdle.
Listen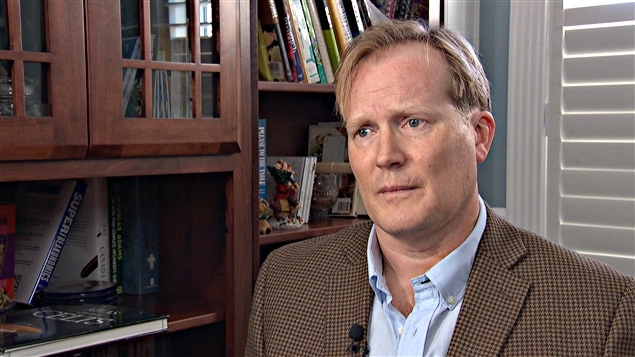 Veterans must provide complex proof
"They have to prove beyond any reasonable doubt, or any doubt whatsoever in many cases, that their mental condition…is directly related to their service in the military. We've heard many stories over the years…(of this) taking anywhere from a year to many years to get through the bureaucratic system."
It is very difficult to get this approval because Veterans Affairs requires complex paper work and definitions that do not mesh with those of the Canadian Medical Association which represents doctors. As Bruyea puts it, civilian doctors do not speak the same language as does Veterans Affairs.
'Bureaucratic hurdles…meant to save money'
Further to that, he says the culture at the department needs to change. "It's a department that's staffed by individuals that neither experience or understand disability or military service. So…there is a real disdainful lack of compassion or sympathy for what individuals suffer especially negotiating bureaucratic hurdles that are meant to save money, meant to question or second-guess the credibility of those veterans coming forward."
Bruyea says that prior to approval there is provision for some piecemeal services, but that is inconsistently applied across the country and is not for on-going care.
U.S. has special walk-in service
This often means that if a crisis occurs in the interim veterans must use civilian services. Unlike the United States, Canada has no walk-in facilities to help veterans in crisis. The public health care system is so over-burdened it can be difficult to get mental health care and those who are depressed or suffering PTSD are in no shape to fight to get that care.
When they do get to see a doctor, Bruyea says they are unlikely to get one who understands how to deal with military-related psychological injuries. And qualifying for help from Veterans Affairs can be too difficult for them to pursue.
"The bureaucracy is really such that it's really quite biased against those that are suffering post-traumatic stress disorder, depression."