Theatrical presentation of lives and emotions explored
Canada's Tetsuro Shigematsu, a former national radio host, has travelled widely in this country and the world. Perhaps his greatest voyage though has been this most recent trip backward to his father's life and inward into his own.
Son of a Japanese immigrant who had survived the war in Japan and a later life in England and in Canada, Tetusuro has created a unique theatrical piece.
It's not a play, nor merely a performance on stage, but indeed a truly fascinating and extremely personal invitation to explore along with him a deeply intimate journey to understand his father's life, his own life, and the range of emotions that both separate and join the two.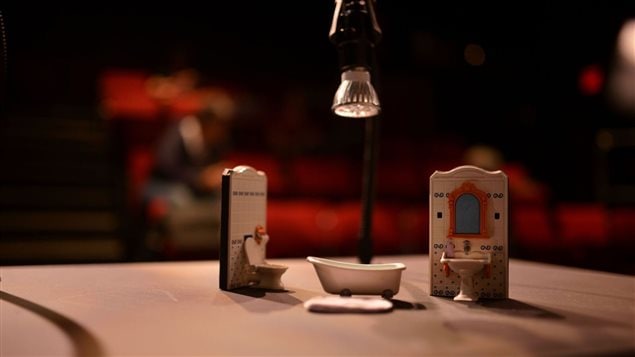 It is also the story of immigration where the parent's old ways, and the first generation new ways often butt against each other.
Empire of the Son employs an innovative and fascinating use of miniature props, lighting, and camera, which allows the audience the space to use their own imagination to complete the pictures connecting the story and truly enter into the emotions and experience of the journey.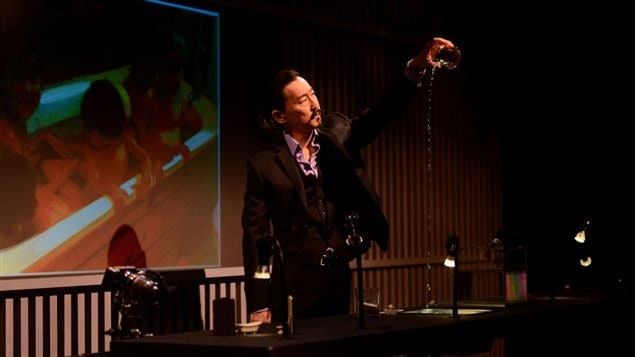 Above all though, it is the world's oldest form of communication, storytelling.
Produced by the Vancouver Asian Canadian Theatre, the piece is called "Empire of the Son". It has been touring Canada and is in Montreal this week at the English language Centaur theatre for performances  from January 11-14, and later in Toronto January 18-29
Additional information-
Vancouver Asian Canadian Theatre
Centaur English Theatre- Montreal