Generally in Canadian hospitals there are specific and limited times for families and friends to visit patients in hospital.  That is changing.
From the couple of hours at a time during specified periods in the day, the new thinking is that a family member can come for as long as they want, when they want and taking a more active presence and role in the patient's recovery.
The concept of extended visiting is part of a campaign in Canada called "Better Together" and Stephen Samis says there are a lot of benefits and very few drawbacks
He is the Vice-President of Programmes at the Canadian Foundation for Healthcare Improvement  (CHFI) based in the national capital, Ottawa
Listen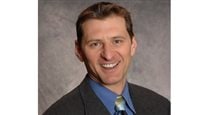 The idea seems to have first gained ground in the U.S, but Canada has been fairly quick to adopt the practice.
Samis says there are now more than 100 healthcare operations and hospitals across Canada that have opted for extended visiting hours and the "Better Together" programme.
He points out that this does not mean unrestricted wide open access for family and friends. Rather, he says, it allows the patient to designate a family member (or friend) to be able to be there with them as long as they want.
He says this policy has shown to have positive benefits in reducing accidents such as falls, better communication of healthcare plans, and a better transition from hospital to home resulting in fewer re-admissions.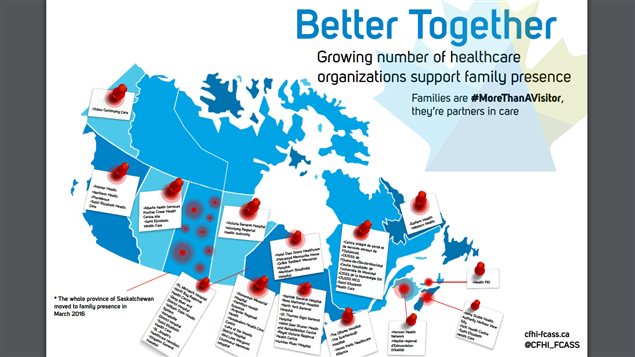 As for potential drawbacks and concerns that family presence might lead to more noise or greater risk for infection or disruptive to the care process, the evidence so far shows that this isn't the case. Other concerns about such things as increased infections have also shown not to be the case, nor has there been evidence of increased chaos or confusion.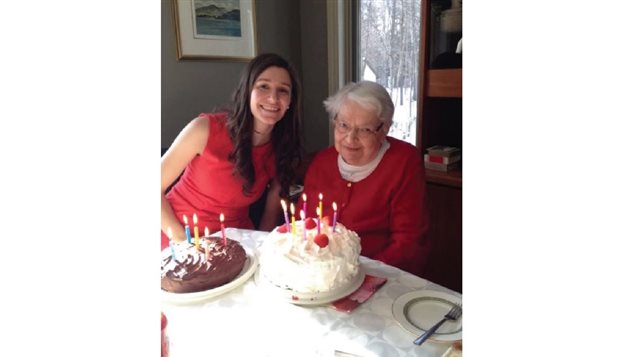 Samis says instead, it's much more a case of cooperation among staff, and family member and patient.
He says in all cases the practice has been highly beneficial and notes that the CHFI is now fielding inquiries from other countries about this policy.