(note: to comment on any RCI story simple scroll down to the very bottom of the page)
One of the world's largest international food retailers is McDonald's.
Recently McDonald's Canada announced that they could no longer guarantee their foods would not come into contact with peanuts.  This represents a major policy change for the restaurants and a new challenge for those with food allergies.
Sylvain Charlebois (PhD) is a professor of Food Distribution  and Policy at the Faculty of Agriculture,  and Dean of the Faculty of Management at  Dalhousie University in Halifax Nova Scotia.
Listen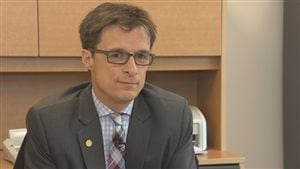 On the McDonald's Canada website a statement regarding the new policy says, "We are making a significant change to our menu and our operational procedures as it relates to allergens. As a result, all products available at our restaurants may contain or come into contact with peanuts, tree nuts or other allergens. That means the possibility exists for cross-contact between nuts and other menu items."
This is seen as a risky marketing move as one in every 13 Canadians has a food allergy meaning at least 2.5 million people.
Previously McDonalds had kitchen protocols to keep allergy risks to a minimum and nuts were sealed in separate packages.  However in light of strong backlash
McDonald's Canada countered by saying it had never been  "a nut-free or allergy-free environment" and went on to say, ""to hold McDonald's alone to this standard is unreasonable and beyond anything required of any other brand in [their] industry."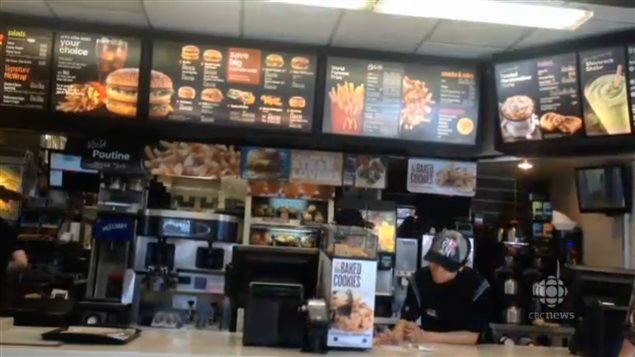 Quoted in a CBC article by Nicole Williams, one mother of a nine-year-old said she was displeased by the announcement.
"It's pretty discouraging because you found a spot where you felt comfortable letting your son go and not have to stare at the allergy kit all the time," said Tracy Maclellan, whose son Landon developed a severe nut allergy at the age of three and has to carry an EpiPen on him at all times. "Honestly I thought it was a joke to begin with. I was pretty shocked," said Maclellan. "I found it was a step backwards in the whole allergy movement".
McDonald's Canada says they changed their menu this month and Professor Charlebois says it seems it's a strategic shift to move away from their traditional target clientele of families and more toward young adults.
For the moment it seems this affects only McDonald's Canada.
Additional information- sources
McDonald's Canada- allergy notice
The(Toronto) Star- Aleksandra Sagan Jan 17-2017- original announcement
CBC-Kas Roussy- Jan 21 2017- Backlash
Globe and Mail-Carly Weeks –Jan 23 2017- backlash
Globe and Mail- Andre Picard-2010-food allergies.