"The food and beverage industry is marketing our children and youth to death," says the Heart and Stroke Foundation of Canada.  It has produced a new report which found unlimited advertising has dramatically increased the consumption of unhealthy food and drink.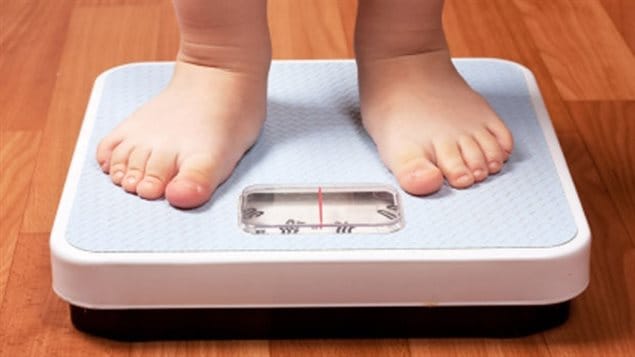 Overweight has tripled
The report found the purchase of processed foods has doubled in the last 40-50 years increasing from 30 per cent of the household food budget to 60 per cent. At the same time the number of Canadian children who are overweight or obese has tripled since 1979 to almost one in every three.
"We know that the food industry does heavy, heavy marketing and puts billions of dollars into marketing unhealthy foods and beverages to kids in Canada and around the world," says Manuel Arango, director of health policy at the Heart and Stroke Foundation of Canada.
Listen
'Marketing storm' hobbles parents
Arango cites a new study that found that collectively, children between the ages of two and 11 see 25 million food and beverage ads a year on their top 10 favourite websites. Over 90 per cent of them are for unhealthy products. What he calls "a marketing storm" is making it difficult for parents to choose healthy food for their children at the grocery store.
"They go down the aisle and there's all these unhealthy, colourful cereals with cartoon characters on them that are very attractive to kids. And the kids pester and pester and nag their parents for these cereals and if the parents don't comply then a big battle ensues. So sometimes, in order to preserve family harmony, health loses and the kids get the sugary cereals.
'Not a fair fight'
"It's really not a fair fight when you have the industry putting billions of dollars to market these products to vulnerable kids…We need a level playing field."
Quebec has had success
Restricting ads works, says Arango. He notes that the province of Quebec has long had a law strictly limiting advertising to children. That province has the lowest rate of obesity among Canadian children age six to 11. It also has the highest consumption of fruits and vegetables.
Arango says it's time the Canadian government restrict advertising to children across the country. He is encouraged that the government has agreed to deal with this issue and that a senator has introduced a piece of legislation to prohibit the marketing of junk food to children under 13. He says the need to act "is very urgent."