It was truly a case of Dr Jekyll and Mr Hyde, and it rocked Canada's Armed Forces and shocked the entire country.
Canadians generally have a very high regard for their military forces. The military historically, and to this day, continues to perform well above and beyond limitations of its equipment, as well as in terms of dedication to service, and sheer courage.
On this day, February 7th, 2010,  Canadian society was thus totally shocked to learn of the arrest of a decorated senior officer on suspicion of murder.
Former Colonel David Russell Williams had been singled out early in his career as a brilliant airman and leader. He was followed by the higher command through several postings mostly around Ontario, who gave him increasing responsibility. Records show he had always performed to high standards and exemplary performance of his duties.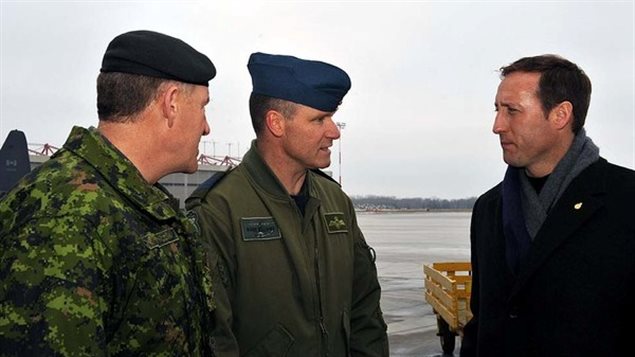 He had at one time piloted aircraft carrying high ranking government VIP's . He had also commanded a semi-secret  forward logistics base near Dubai called Camp Mirage. Then in 2009 , shortly after being promoted again, this time to the rank of Colonel, he is given the plumb posting as commander of one of Canada's biggest and busiest bases, the 8 Wing airbase- CFB Trenton.  As Base Commander he also often appeared in media reports about military activities, such as relief efforts for Haiti, and taking part in many community events, as well as hosting political and other VIP's passing through the airbase.
He seemed the perfect example of a military leader, but something sinister, creepy and deadly was lurking deep within him.
When that news came out, it made the headlines across Canada and around the world for months that a man whom Canada had placed in a senior position of trust and authority turned out to have a dark secret life as a sexually deviant killer.
Since 2007, there had been some strange happenings in regions around where Williams was posted.  No-one however could have even remotely suspected the respected military leader could be involved in a variety of home break-ins and theft of women's underwear, often very young girls underwear.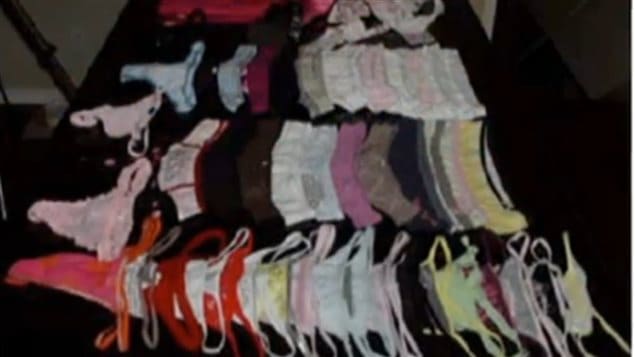 Later evidence would show the crimes became increasingly brazen and bizarre as shown in a variety of fetish photos, a vast collection as he documented his carefully planned crimes and his sexual fetish.
Then in 2009, two women were tied up and sexually assaulted in their homes.  Shortly afterward  38-year old Corporal Marie-France Comeau is found dead in her home near the Trenton base.   In January 2009, the body of another woman 27-year-old Jessica Elizabeth Lloyd is found dumped on a country roadside about a half hour drive from the Trenton base.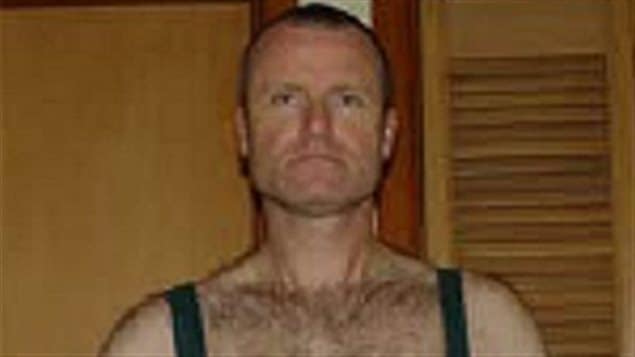 In the dozens of bizarre fetish break-ins, rapes and murders, nothing could have connected the decorated officer with the crimes.
But police checked tire tracks in a field near the Lloyd residence and near a couple of break-ins. They were not common. Police then set up road block  on a nearby road, ostensibly looking for drunk drivers but also checking for a certain type of vehicle with expensive snow tires.
As luck would have it, Williams was on that road with his vehicle and tires.
All of Canada, and all of the military completely shocked.
Police were soon combing through his cottage and residence, and on this day in 2010 he was arrested for the two murders and two sexual assaults. He will be formally charged the next day.
At the trial the extent of his bizarre and deadly fetish is revealed in the vast catalogue of photos he kept. In October he will plead guilty to two counts of first degree murder, two counts each of sexual assault and of confinement, and 82 other  counts of break and enter and theft.
As more evidence was revealed, the whole country was shocked not only by the heinous crimes, and the bizarre fetish behaviour, but that it was done by someone so highly respected in the military, the community and the country.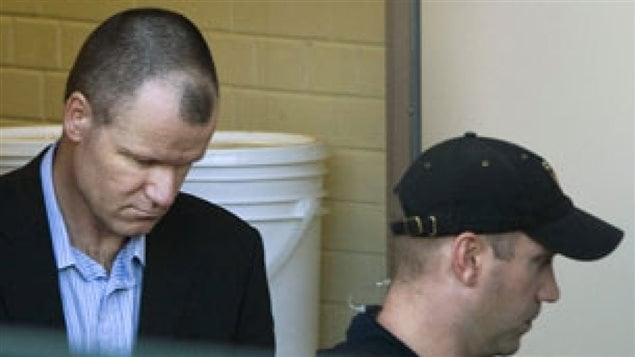 At age 47, he will be sentenced to two life terms  with no chance of parole for 25 years for each of the murders, 10 years for each of the sexual assaults, and 1 year for the break-ins.
Psychiatric experts will say Williams was unlike almost any other predator, able to keep the two sides of his personality completely apart and hidden. Those close to Williams said they would never have believed he was responsible for such despicable acts.
The military would later release a statement expressing their own shock at the actions of Williams who was dismissed from the forces with all ranks, medals, and honours withdrawn, and of their great sadness for the victims , their family and friends.
At least two books have been written about Williams, " A New Kind of Monster", and "Camouflaged Killer".
Additional information- sources