Spring is coming, winter be damned.
The day when we can all relax, at least just a tad, has arrived.
The Toronto Blue Jays' pitchers and catchers report to camp for their physicals on Tuesday. They start throwing on Wednesday.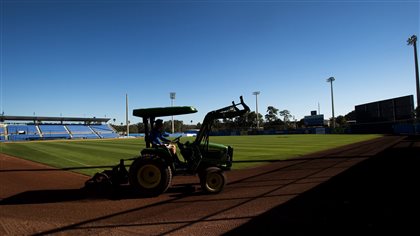 SPRING TRAINING IS SET TO START.
"So what?" you might ask.
Well, as the aptly named "Romeo" Brooks wrote in 1922,
"The birds are singing happily,
The sun is shining warm,
The teams are playing snappily,
And getting into form."
Anybody who doesn't think Spring Training is a big deal hasn't lived long enough in Canada, where way too many people right now are buried under way too much snow.
It's been a long winter. It always is.
We Canadians need a whole bunch of spring in our psyches right now.
That's why so many of us need Spring Training, even as we only read about it or watch clips on the evening news and sports channels.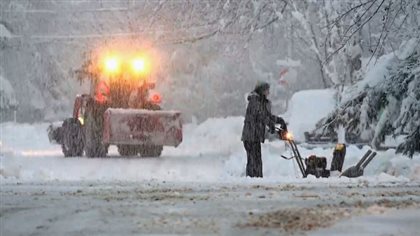 Spring, I would submit, is a state of mind and Spring Training helps us get there, leading to dreams of pennant races and no-hit games at the ballpark on a balmy, intoxicating summer evening.
That's the bonus, see. Not only is spring intoxicating. So is baseball.
Its sights and smells stay with us when we remember to remember. Sportswriters, reporting from Florida and Arizona, help keep hope alive. Winter–really–will end. Spring Training means summer, too, is on the way.
One of those sportswriters is the Toronto Star's baseball columnist, Richard Griffin, whose love of baseball runs deep.
(Ah baseball–the game where, as pitcher Bob Veale once noted, "Good pitching will beat good hitting any time, and vice versa.")
I spoke with Griffin by phone Monday morning.
Listen