It's not a flood yet but the growing trickle of asylum seekers illegally crossing the Canadian border with the United States, has officials in Ottawa worried they might face a torrent of refugee claimants fleeing President Donald Trump's crackdown on immigration come warmer days.
Dozens of asylum seekers have trudged through the snow-swept prairie fields on the border between Manitoba and Minnesota or the apple orchards and maple forests between Quebec and New York State in bitter cold to seek asylum in Canada since the beginning of the year.
About two dozen people – including at least one baby – who fled the U.S. for Canada, made their way into Manitoba early Sunday morning, CBC News reported.
With numbers growing every day, the Royal Canadian Mounted Police (RCMP), the federal police force, which is also in charge of border security between official entry points, "is not in position to provide specific numbers," said RCMP spokesperson Cpl. Annie Delisle.
"We can confirm that there has been an increase in illegal migration in Quebec, Manitoba, and British Columbia, with the largest increase being seen in Quebec," Delisle said in an emailed statement.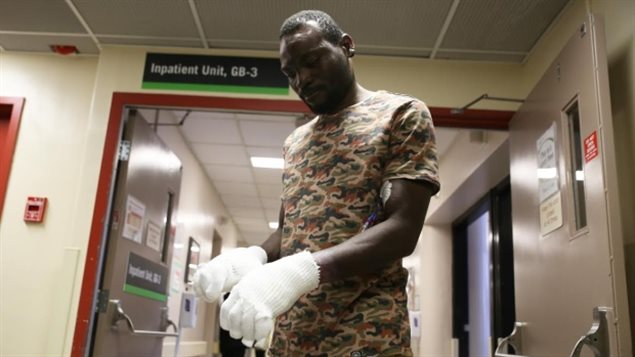 The growing number of asylum seekers risking life and limb – a Ghanaian refugee claimant who crossed the U.S.-Canada border into Manitoba on Christmas Eve is expected lose all of his fingers, a toe and possibly his arms due to severe frostbite – has the opposition Conservative Party calling on the government of Prime Minister Justin Trudeau to enforce the border and close a legal loophole that entices asylum seekers from the U.S. to cross the border illegally.
"We call upon the government to develop a plan to enforce, and if necessary, strengthen our laws to stop this," tweeted Conservative immigration critic Michelle Rempel.
We call upon the government to develop a plan to enforce, and if necessary, strengthen our laws to stop this. https://t.co/fjYzLM3VU1

— Michelle Rempel, MP (@MichelleRempel) February 19, 2017
"Illegal crossings are unsafe and a burden on local communities. Our laws should be enforced," added her colleague Conservative public security critic Tony Clement.
Under a current agreement with the United States, Canada generally does not allow refugee claims from within the U.S., designating it as a "safe third country."
Asylum seekers who attempt to make a refugee claim at a border crossing are generally turned back to the U.S., with exceptions for unaccompanied minors or unless claimants can prove that they have relatives in Canada or a Canadian work permit.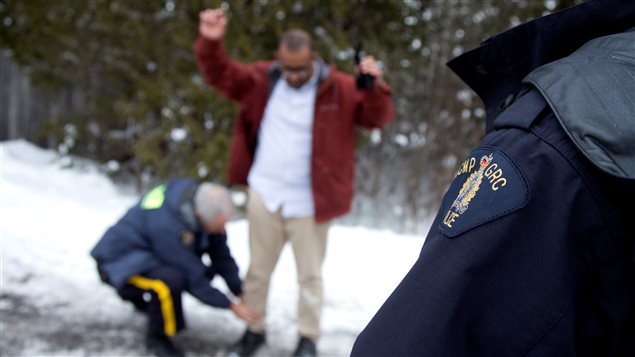 However, asylum seekers who file their refugee claim on the Canadian soil as opposed to an official point of entry have a much greater chance of having their asylum claim go through the usual process, instead of being deported back to the U.S. on the spot by a Canadian customs and border officer.
And while according to the RCMP, "crossing the Canadian border without reporting at a port of entry is illegal and is an offence under the Immigration and Refugee Protection Act," Canada's signature on the United Nation's 1951 Convention on Refugees protects a migrant from prosecution for illegally crossing an international border to make a refugee claim.
Minister of Immigration, Refugees and Citizenship Ahmed Hussen, who arrived in Canada as a 16-year-old Somali refugee, has said Canada will continue its "tradition of welcoming those who seek protection and sanctuary and also balance that with the real need to maintain the integrity of our immigration system."
"Each refugee case will be assessed on its merits," Hussen said in a Jan. 16 interview with CBC News Network's Power & Politics. "The immigration and refugee board will do its job and I look forward to their work."
With files from CBC News