Canada will resettle 1,200 survivors of the ISIS campaign to target religious minorities in northern Iraq, Canadian officials announced Tuesday.
The government will particularly focus its attention on vulnerable members of the Yazidi ethnic and religious minority, officials said during a press conference in Ottawa.
"Our government is committed to offering protection to survivors of Daesh, and we are committed to taking the necessary time to do this right," Canada's Immigration Minister Ahmed Hussen told reporters in Ottawa, referring to the Arabic acronym for Islamic State.
"We've always had a tradition of offering protection on the basis of vulnerability, not religion or ethnicity, as such our response is focusing on all survivors of Daesh, having said that Yazidi people constitute the vast majority of the people that will be resettled as result of this initiative," he added.
(click to listen to the full announcement by Immigration Minister Ahmed Hussen)
Listen
Hussen said asylum will be offered not only to women and girls but also to boys who were victimized by Islamic State.
"As such we're helping to resettle all child survivors of Daesh and that is vital to our work," Hussen said.
400 refugees to have arrived by Wednesday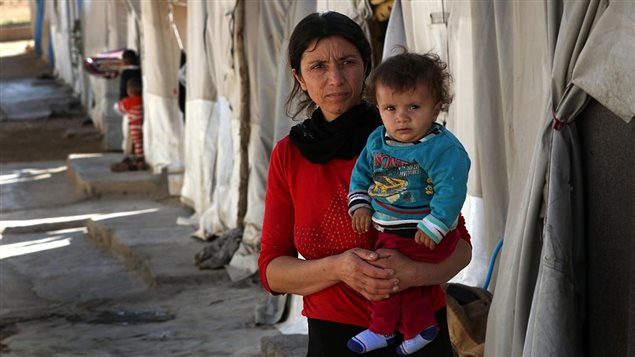 Hussen, a former Somali refugee, said it is expected that nearly 400 government-assisted refugees will arrive by Wednesday, which is 120 days from the date the House of Commons passed a unanimous motion calling on the government to bring in vulnerable Yazidi refugees.
The motion recognized that the so-called Islamic State is committing genocide against the Yazidi people and holding many of the religious group's women and girls as sex slaves.
The effort, unlike a much-publicized effort to resettle Syrian refugees, is being conducted in secrecy to protect the privacy of the resettled refugees as well as security concerns for Canadian officials working in northern Iraq.
Canadian officials have worked in close collaboration with the Iraqi government, the Kurdish Regional Government in northern Iraq, the International Organization for Migration, the United Nations refugee agency, and Yazda, an international NGO working to help Yazidi survivors of ISIS atrocities, Hussen said.
Canada also learned key lessons from a German campaign to resettle more than 1,000 vulnerable Yazidi refugees to southwestern Germany, he said.
"Our operation is underway and individual survivors of Daesh have been arriving in Canada for resettlement in the last number of months and this began on October 25th, 2016," Hussen said.
The government is doing everything it can to keep families together, Hussen said.
Dangerous work ahead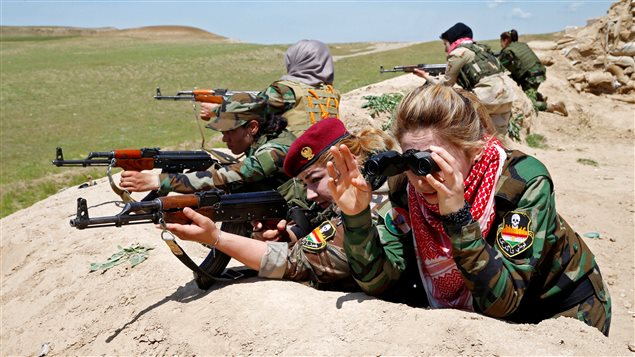 The remaining 800 Yazidi survivors will be resettled from inside Iraq.
"We know from the German experience that this involves working in an extremely volatile and dangerous environment," Hussen said. "So the security and safety of our personnel, as well as the survivors of the Daesh themselves are of paramount importance to us and have been taken into consideration in the formulation of our plan and also in the implementation."
All the individuals that are being resettled in Canada have been carefully and meticulously screened by highly-trained Canadian officials and underwent medical, criminal and security checks, Hussen said.
Survivors are coming to Canada on commercial flights at a controlled pace so they don't overwhelm the resources of support and settlement services, he said.
Many of the new arrivals have experienced "unimaginable trauma" and many will have unique physical, psychological and social needs such as trauma counselling, he said.
"We expect the survivors of Daesh to have even greater needs than the regular refugees who come to Canada, and that is what the German officials that we've dealt with have informed us," Hussen said.
Protecting privacy of ISIS victims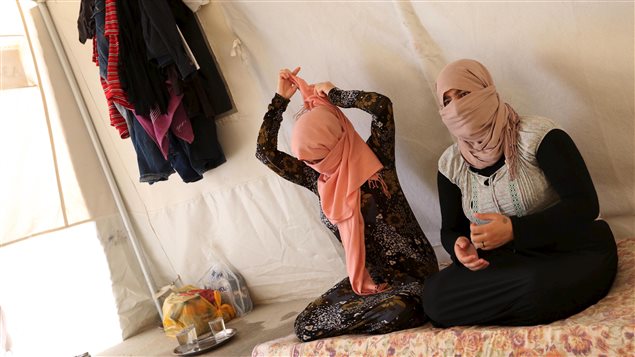 The government will be going to great lengths to protect the privacy of the survivors, said Dawn Edlund, Associate Assistant Deputy Minister for Immigration, Refugees and Citizenship Canada.
Almost all of refugees being interviewed by Canadian officials in Iraq have been subjected to some form of serious abuse, she said.
"While they've detailed what they've been subjected to, many of them haven't told even their family members about that information," Edlund said. "These individuals have also told us they're very afraid of having the label of victim placed on them and of never being able to escape it."
Officials and the media have to be very careful not to do anything that may revictimize or retraumatize them, she said.
"The other factor is many of them have relatives who are still in captivity and they worry, undoubtedly with good reason, that if their arrival in Canada is identified, this will place their relatives at increased risk," Edlund said. "So we're being very cautious with this population as opposed to the more open approach that we used with the Syrian operation."
The resettlement program  is expected to cost the treasury $28 million and will not affect the government's plans to admit other refugees to Canada, officials said.