Free access to the internet is offered in many public locations in Canada, but increasingly it is being used to send ads to individuals using it. Many people do not read the terms and conditions when signing in to Wi-Fi and do not realize they may be giving away personal information and access to their devices.
'Agreeing to share your info'
"One of the major pitfalls of free Wi-Fi is the user isn't aware of what they're allowing the service provider to pick up or capture from from the user," says Bhupesh Shah, a professor of marketing and digital media at Seneca College in Ontario. "For example, if you just blindly accept the free Wi-Fi offer, you may be agreeing to share your contact info. You may be agreeing to share your social media information with the provider."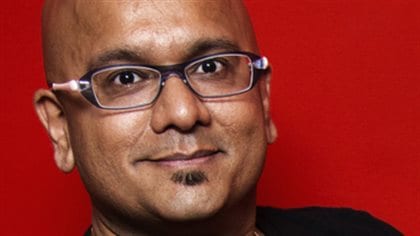 Listen
This kind of information is being used for marketing purposes. For example, some stores can offer coupons or discount to people as they walk nearby. This is called proximity marketing. Ads and other communications can continue after a person has left the Wi-Fi area.
Shah warns people should only use Wi-Fi provided by reputable sources. This would avoid dodgy providers who may record key strokes, passwords, and even gain control of your camera and other systems. He also warns against doing things like online banking using public Wi-Fi.