Probably a lot of people aren't aware of the Christian calendar day today as Shrove Tuesday. That's the day before Ash Wednesday and the beginning of Lent, which is a period of fasting, (or at least reduced eating with no "luxuries", or give up some other luxury).
Shrove comes from the word shrive, meaning absolution and it's a period of personal reflection, on those things they do that need to amended, (repent).
The faithful would go to church where the priest would "shrive" them, hearing there misdeeds in confession and giving penance.
Again, most people now might know the day as Mardi Gras, which has become a carnival day of excess.
Possibly many people in North America don't realize that Mardi Gras is French, and means Fat Tuesday.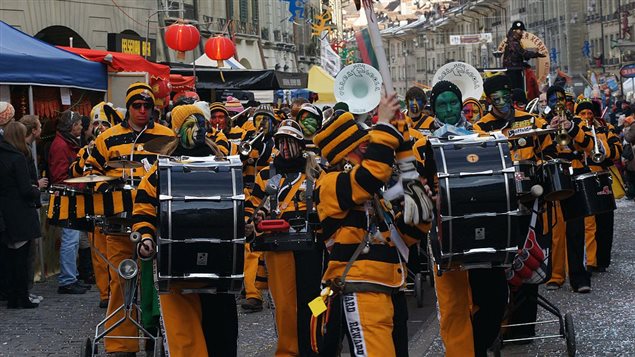 That's because many people would have a big feast to stock up on calories before Lent and Easter.  In a time before refridgerators, would also be a time to use up foods like eggs and butter that would spoil during the Lenten fasting.
In commonwealth countries, pancakes are often the celebratory meal of choice, in fact the day is also known as Pancake Tuesday in many places.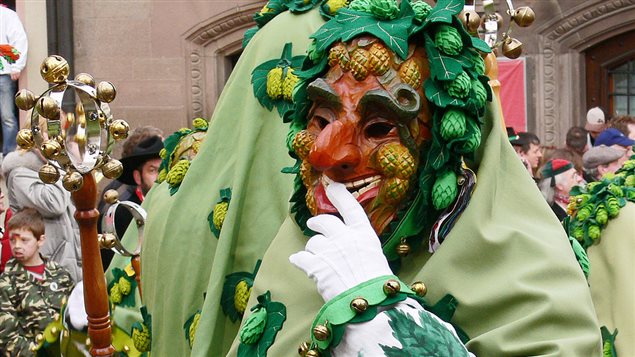 In New Orleans, mardi gras has become a wild huge party, while in Germanic countries "Fastnacht" or "Fasching" is different sort of celebration with parades, and yes a bit of out of control drinking too.
In Bern Switzerland there is an almost mystical night parade of costumes and lanterns as well.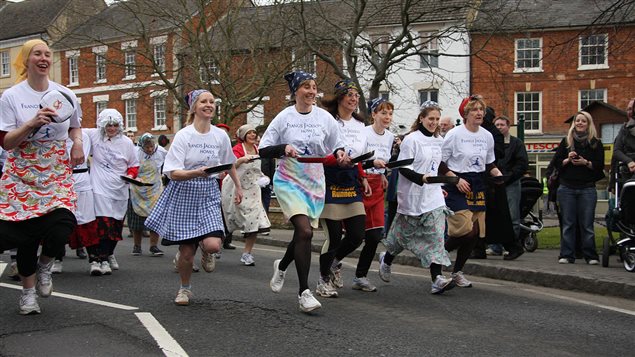 In England, there are often fun pancake races in towns and villages across the country. Of course Brazil has become the undisputed king of Carnaval and mardi gras, with massive parades, dancing and partying.
Here in Canada, where Shrove Tuesday can occur in the middle of a February Canadian winter, as is the case this year,  the celebrations are quite subdued, mostly non-existant.  Although there will be lots of church services and breakfasts and suppers for the faithful, you'd be hard pressed to notice this as any kind of festival day throughout most of the country.