It's called "Operation Unifier". Canada's two year mission to train Ukrainian military and police was due to expire at the end of this month.
Ukrainian officials had been concerned at the delay in the decision by Canada to announce an end or extenstion of that mission.
Aat a news conference today, it was announced the mission will be extended. Defence Minister Harjit Sajjan told reporters, the announcement sends the message that "we stand with Ukraine".
It will now continue for another two years.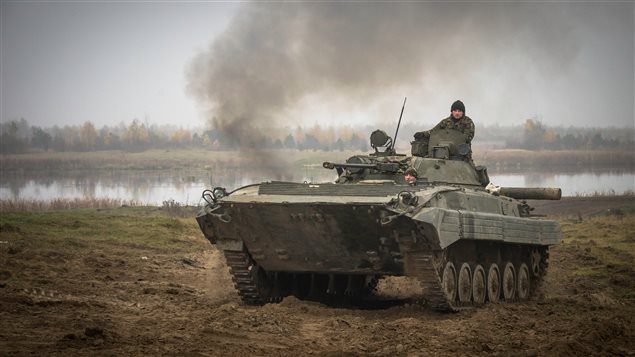 In a press release today, Minister Sajjan is quoted saying
"The Government of Canada is committed to Ukraine and the Ukrainian people as they work to build a more secure, stable and prosperous country, and Canada continues to be at the forefront of the international community's response to Russian aggression in Ukraine. I am proud of the talented and dedicated women and men of the Canadian Armed Forces who contribute to a more stable world as we demonstrate our reliability as a partner to our allies and our commitment to European security."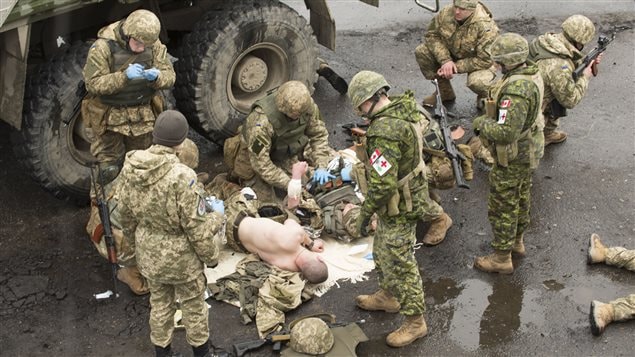 Some 300 Canadians have been training Ukraine's military in small team tactics,  explosive ordnance disposal, military policing, medical training and logistics system modernisation to Ukraininan forces in a non-combat mission.   About 200 Canadians will be assigned to Op Unifier in the extended mission.
Canada has contributed over $16 million in non-lethal military equipment to Ukraine's armed forces and to date has provided training to over 3,000 Ukrainian military personnel.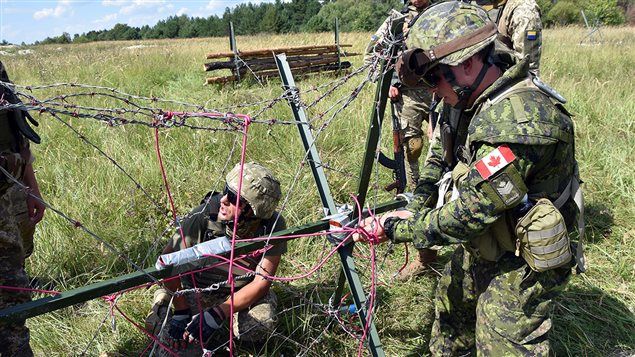 It is estimated that more thatn 10,000 people have been killed in three years of fighting in the region.
A high-ranking official of the Organization for Security and Cooperation in Europe (OSCE) last month described the situation on the front line as "very unstable" and that serious escalation is possible.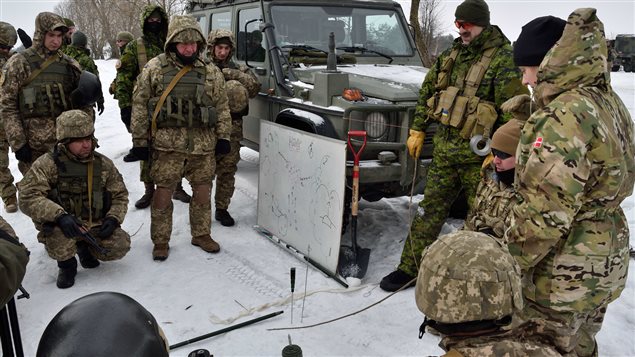 The Canadian training is taking place at a former Soviet military base over 1,000km from the front.
In addition to Op Unifier, Canada currently has troops preparing to move into Latvia as part of a NATO mission.
additional information