Some Canadians have had severe complications from catching the Zika virus while abroad and researchers are renewing their warnings about the disease. While it is too cold in Canada for the mosquitoes that spread Zika, many Canadians go south to visit family or for vacations.
News abates, infection continues
Zika has faded from the news, but is still causing illness in the Americas and Caribbean as well as other nations. The most sensational complication was among pregnant women who later gave birth to babies with severe brain deformities. But the disease can also causes Guillain-Barre syndrome that can lead to temporary paralysis and meningitis.
Canadians who get sick abroad often seek help from clinics specializing in travel and tropical medicine and they were the subjects of this study.  Of those who came for help between October 2015 and September 2016, as many were diagnosed with Zika as were with dengue fever. But those with Zika had worse complications.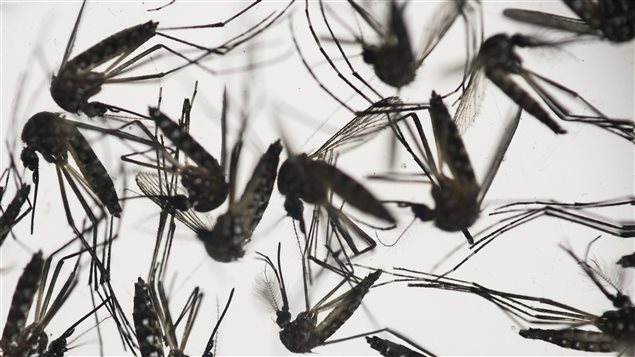 High proportion of complications
Out of 1,118 patients, 41 had Zika. Two were pregnant, two had symptoms resembling Guillain-Barre syndrome, and one had viral meningitis.
Given these percentages, the researchers said that complications from Zika infection are underestimated by the figures that come from regions where the disease is spread by mosquito.
Out of those who had Zika, all but one caught it from mosquito bites. The other caught it through sexual contact.
Pregnant women should avoid Zika regions
Based on the study, health authorities are redoubling their warnings. They say that pregnant women should not travel to regions where Zika is present.  Anyone travelling to these regions should take precautions so they are not bitten by mosquitoes and they are counselled to not have unprotected sex there or upon their return for six months. The Zika virus can remain in semen for that long.
A total of 473 cases in Canada
The Public Health Agency of Canada has published statistics separate from this study. It says that as of early February in Canada there were 473 Zika cases related to travel and three sexually transmitted cases. Among them were 27 pregnant women.