Special commemorative issue by both countries
It was in the early dawn of April 9 ,1917.
At the signal, tens of thousands of Canadians clambered out of muddy trenches and began a march through snow and freezing drizzle across no man's land near Vimy France.
Advancing uphill behind a Canadian developed tactic of the "creeping barrage" and facing Germany machine guns and shrapnel shells, the Canadians succeeded where other Allied attacks had failed to dislodge the fortified German positions on the high ground of Vimy Ridge.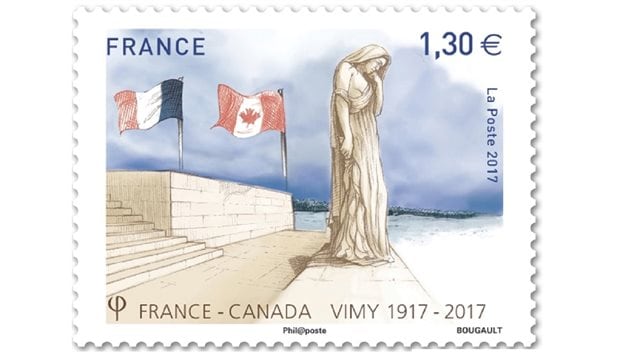 It was a huge victory for the Allied side which had up to that point had virtually no real success throughout the war.
Now to mark the 100th anniversary, both Canada and France have issued commemorative stamps.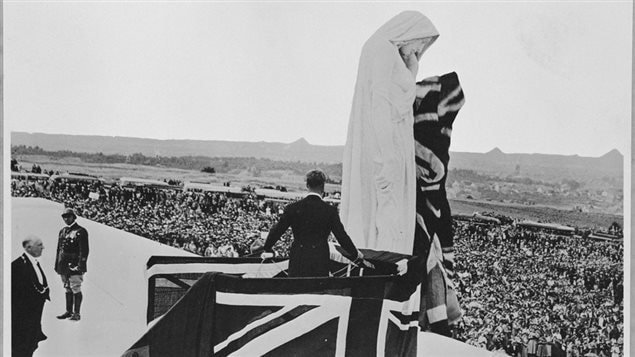 The Canadian stamp designed by Susan Scott features the two towering pylons of Walter Allward's Vimy monument, which represent France and Canada.
The huge scale of the site is to indicate Canada's important contribution to Allied victory in the First World War. In the foreground of the stamp is a figure of a grieving father, one of the monument's statues, symbolizing loss and grief. The ridge behind the monument on the stamp recalls the site of the battle itself.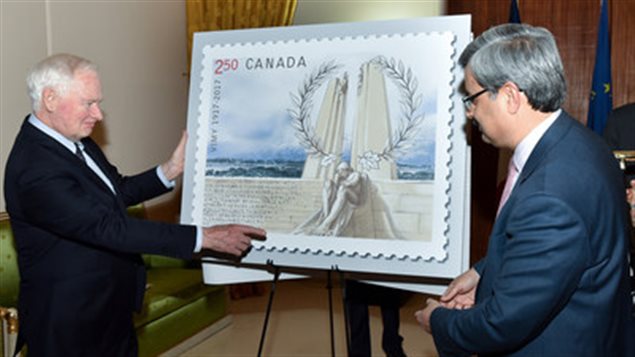 This is not the first stamp to feature the Vimy image. In 1936 France issued a 1f50 stamp to mark the unveiling of the memorial and in 1968 Canada issued a 15-cent stamp to mark the 50th anniversary of the Armistice.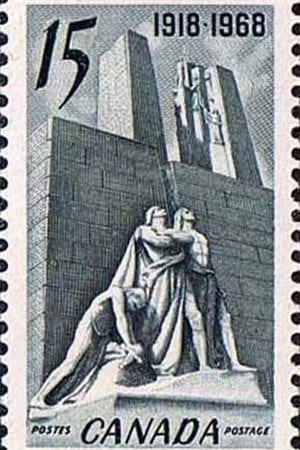 A series of events have been organized at and around the Vimy Memorial during the week of April 5 to 12, with a special commemorative event at the memorial on April 9 to mark the 100th anniversary of the battle.