It has been divisive ever since a Member of Parliament introduced her motion late last year.
The government votes today on a motion to condemn racism and Islamophobia. Because of the Liberal Party majority, it is expected to pass.
But a new poll suggests that Canadians disagree with the motion.
An Angus Reid Institute survey showed 42 percent of Canadians would vote against the motion while only 29 percent would vote for it.
Another 29 percent would either abstain, or are not sure.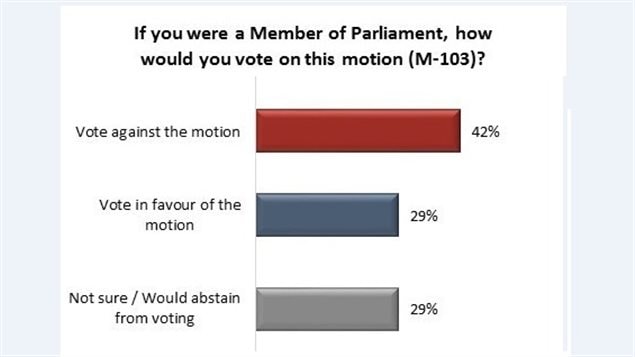 Iqra Khalid is a Muslim and a member of the governing Liberal Party who introduced the anti-discrimination motion.
As a "motion" it has no force in law, but requests a statement from the government that discrimination on the basis of race or religion is not acceptable. it would also require the Heritage committee to study the issue and develop strategies to combat it, with special attention to Islamophobia.
What has become so contentious is that in a couple of phrases it specifically singles out "Islamophobia" for particular attention.
An opposition motion which was almost exactly the same but without the specific mention of Islamophobia, was defeated by the governing Liberals in favour of their (later) motion including it.
That motion, M-103, will be put to a vote today.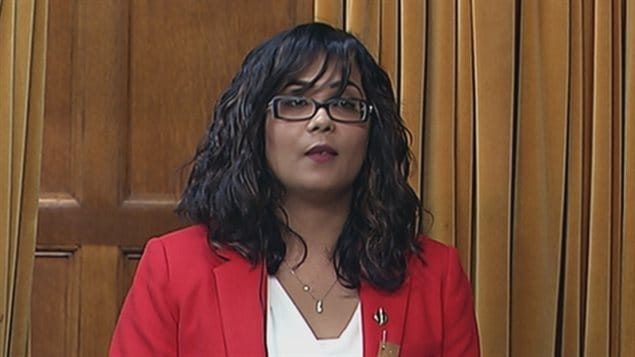 There were protests for and against stage on Parliament hill, as there were in several cities across Canada earlier this year.
Many object to the special attention given to Islam and the fears that the motion might lead to laws and sanctions against free speech and freedom of expression. The survey found that 31 percent of respondents indicated the threat to free speech was a reason why the motion shouldn't be passed.
The poll also found that Canadians are divided closely between believing anti-Muslim attitudes and discrimination are "a serious problem" (45%) in this country, or whether the situation has been "overblown" by politicians and the media (55%).
The poll showed most of those under age 35 would vote in favour if they could, while most over 35 would vote against.
Additional information-sources