Around the world national, provincial, state and other parks and conservation areas have been set aside to preserve ecosystems and species.    But with climate change, within just a few decades, they may not be able to do that.
A new study by an international team including Marc-Andre Parisien  a researcher with the Canadian Forestry Service, finds that with climate change the ecosystems each park is designed to preserve, will either disappear, change, or likely move out of the protected area.
Quoted by the Canadian Press, he said, "The climates that are in western Montana and the panhandle of Idaho and parts of Colorado are eventually going to be in Banff National Park".  This means what we now know as the climate in Banff in terms of temperature, rain and snow, and the growing season will all change as will other world famous parks in British Columbia and Alberta.
The team's paper "Potential relocation of climatic environments suggests high rates of climate displacement within the North American  protection network" was recently published in the science journal Global Change Biology.  (abstract HERE)
They studied over 4,500 protected areas in North America and Mexico  comprising  2.25 million square kilometres and found that the vast majority of that area could soon be at risk as plant and animal species migrate out of protected areas following their preferred climate as it moves.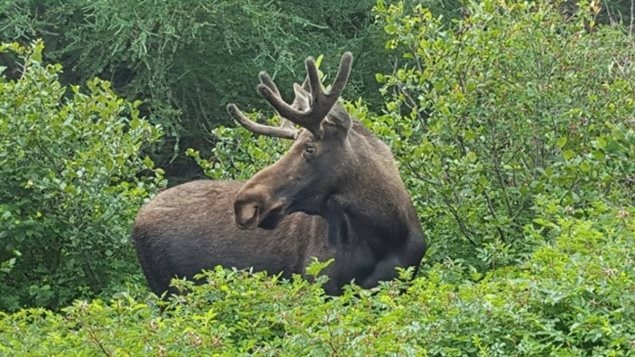 The potential impacts on protected spaces include:
Loss of biodiversity
Migration of species, both plant and animal, out of protected spaces
Alteration of ecosystem disturbances — wildfires, insect outbreaks, floods — that can act as a catalysts for ecosystem change
Challenges for protected-areas planners as the environments they are mandated to protect change or disappear
The report suggests that except for small coastal areas in northern British Columbia and Nunavut, almost every other park in Canada will be affected to some extent.
In the Canadian Press he said of the shifting climate zones, "If you're an insect or a bird, it might be fairly easy. But if you're a tree or a rare plant, you're going to have some problems."
The report notes that Canada will be greatly affected in the next 100 years, with climate zones moving sometimes hundreds of kilometres from their present area.
He also said the changes are already happening pointing as an example to areas around Edmonton where a lot of trees are dying due to long "unusual" droughts in the past 15 years.
"We're already seeing in many places this shift from an aspen forest to a shrubby, prairie-like ecosystem. That's been happening over the time span of 10, 15 years".
He says the report could be used by governments to plan parks and protected areas for where they'll be needed in the future by looking at where climates are today and where they might be located a few decades from now.
Additional information-sources