The Canadian government will soon legalize the recreational use of marijuana but employers say it has failed to take steps to prevent its use in the workplace.
Employers in Canada are legally obliged to ensure the safety of their workers, yet they are not usually allowed to do random tests to make sure employees are not impaired by drugs or alcohol. That leaves them between a rock and a hard place.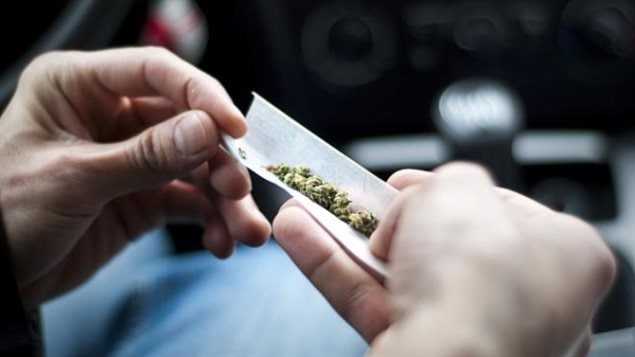 'Shocking and discouraging' for employers
"They (legislators) are moving to legalize marijuana, but they're not dealing with the safety issue in the workplace," says Norm Keith a partner at the law firm Fasken Martineau and the author of a book on alcohol and drugs in the workplace.
"It's quite shocking and discouraging for a lot of employers that this is going to become a bigger challenge and problem for them on the one hand, but that the federal government seems to ignore their concerns on the other."
Listen
More impaired employees this year
Every year 900 people die in workplace accidents in Canada and among them 35 to 40 per cent are under the influence of alcohol or drugs, according to the law firm's research.
The research also suggests that the number of impaired employees has gone up compared to last year. Keith also points out that in the first year after the U.S. state of Colorado legalized marijuana drug-related fatalities increased by 235 per cent.
Employers are asking the Canadian government to include workplace safety measures in its law to legalize marijuana. But Keith says it looks increasingly like the federal government will not do that, but will leave it up to the provincial governments to make rules.
Government approach called 'irresponsible'
He says it's as though federal legislators are saying "'It's not my job. I'm going to legalize it. I'm going to create mayhem and chaos in workplaces and on the roads and, provinces, you can deal with the problem and pay for the bills associated with that mayhem.' So, it's an irresponsible approach."
What employers can do
Without government regulations in place, Keith is advising employers to so three things:
-set a policy of zero tolerance for drugs
-train their employees on the policy, dangers and consequences of not adhering to it
-enforce the policy
Says Keith; "safety really is everybody's responsibility. Employers have to enforce safety rules for their own sake but also for the workers."