Canada's Minister of Defence, Harjit Sajjan is under fire now for comments he made on a recent official trip to India.
The former soldier told his audience on April 18, "On my first deployment to Kandahar in 2006, I was kind of thrown in an unforeseen situation and became the architect of an operation called Operation Medusa, where we removed about 1,500 fighters, Taliban fighters, off the battlefield".
The military operation was indeed a major battle in which Canadian lives were lost, but the claim of being the 'architect" of the operation has incensed many.
Sajjan, who left the military with the rank of Lieutenant-Colonel, was a Major in the reserves at the time on leave from the Vancouver Police Department and working in intelligence gathering. His work was highly praised by his superior officer Brig.Gen David Fraser in a letter sent to Sajjan's police chief in 2006..
It read in part , " I have had the pleasure of having Constable and Major Harjit Sajjan work for me for the past nine months on OPERATION ARCHER/ATHENA, Canada's contribution to the global war on terror in Afghanistan. I must say that Major Sajjan is one of the most remarkable people I have worked with, and his contribution to the success of the mission and the safety of Canadian soldiers was nothing short of remarkable".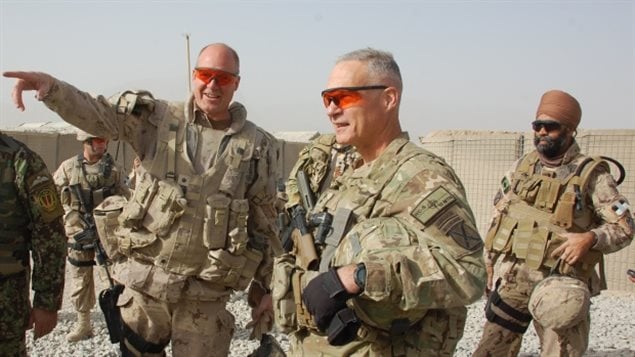 This was not the first time the now Minister made the remark which has resulted in criticism ranging from an "exaggeration" to "a bald-faced lie". In a CBC story it was in 2015 while running as a Liberal candidate in Vancouver, that he spoke on a podcast called Conversations that Matter saying the current Chief of Defence Staff, General Jonathan Vance, considered him a central figure in that battle.
"If I could quote him, he said I was the architect of Operation Medusa, one of the biggest operations since the Korean war that Canada has led".
When asked during a press conference recently about the claims, General Vance curtly indicated to reporters he would not talk about it and quickly changed the subject back to the delicate topic he was discussing, that of sexual misconduct in the military.
Since the criticism of Sajjan's comments he has made several public apologies including on Facebook and on his Twitter account.
I made a mistake in describing my role. I wish to retract that description and apologize for it. I am truly sorry: https://t.co/T8LR7mDyBQ

— Harjit Sajjan (@HarjitSajjan) April 29, 2017
While critics have suggested such remarks and others mean he cannot be trusted and his integrity has been compromised, most have not asked directly for his resignation.  One Conservative Party member with military service experience, Erin O'Toole, however has tweeted several tongue-in-cheek but disparaging comments saying such things as, "Minister Sajjan, your planning of Operation Overlord and D-Day landings was inspiring".  Another said, "It was Minister Sajjan who led the Charge of the Light Brigade".
William didn't Conquer, it was really Minister Sajjan. #SajjanBattles

— Erin O'Toole (@ErinOTooleMP) April 28, 2017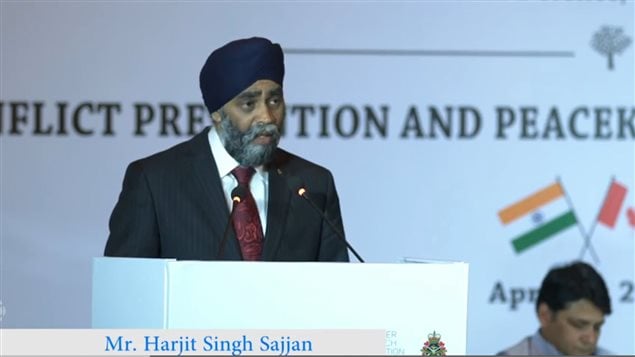 In spite of the controversy, it is unlikely that Prime Minister Justin Trudeau will call for Harjit Sajjan to step down as he has indicated he has confidence in his Minister.
Still, the claim has likely tarnished at least some of his standing within Canada's military community which he is supposed to represent in government.
Canadian military personnel generally take a dim view of individuals boasting about their accomplishments which is often considered as an "American" tendency.  They are even less appreciative about anyone who "embellishes" their roles or military accomplishments.
Canadian military personnel even have a label for such things calling it "stolen valour", although in this case, that is considered to be too strong a condemnation as the minister, as one veteran, Jocy Mitic former sniper who lost both legs from an Afghan landmine, has said, has earned every medal he wears. As several have since said, if the minister has said, he was "one of the architects", their probably would be no controversy at all.
Additional information- sources