Humans like to push their limits, and often that results in damage to joints. This can be through sports, work, accidents, or arthritic disease.
Cartilage is the pad that allows smooth joint operation and keeps bones separated from rubbing against each other. But cartilage doesn't really repair itself very well at all and when damage happens, there's been mitigated success in surgery to correct it.
A new process has great promise and is about to begin clinical trials in several locations including London Ontario.
Dr Alan Getgood (MD, FRCS) is involved in this new technology. He is a professor at the Schulich Faculty of Medicine and Dentistry at the University of Western Ontario, and consulting orthopaedic surgeon at th Fowler-Kennedy Sport Medicine Clinic, both located in London Ontario.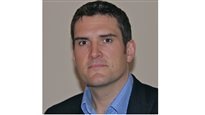 When cartilage is damaged, unlike bone, or skin or muscle, it doesn't heal well, or at all in some cases. A damaged cartilage also often causes pain as the joints move and the irritation causes swelling.
Typically an injection is given to reduce the swelling and pain. In other cases, a surgical process attempts to get the bone to create cartilage, while another process uses cartilage from a cadaver. While the injections certainly help, they do not repair the damage. The cadaver cartilage provides good results, but suitable donor cartilage is difficult to obtain.
The new technique has been under development for quite some time, but holds great promise.
It involves taking a small biopsy of the patient's own cartilage, and then certain cells (chondrocytes) ,are used to actually grow healthy new cartilage which can then be inserted back into the patient.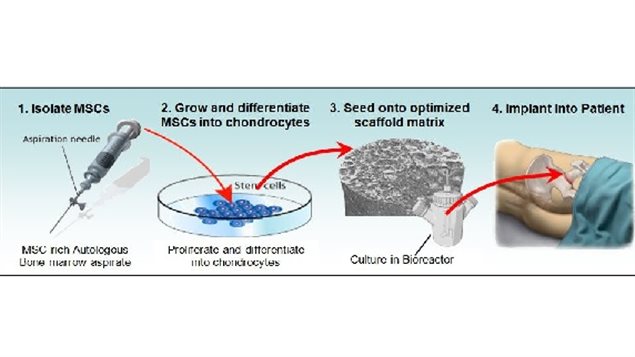 Besides being healthy new cartilage, it is also the patient's own cells so there is no chance of rejection, and the time frame for the cartilage availability is a known factor, which is not the case with a cadaver donor cartilage.
While stem cell research continues with promising results in other areas of medicine, Dr Getgood notes that with cartilage, the problem is to get the stem cells to create the specific cells desired. He says efforts in creating cartilage have not been entirely successful.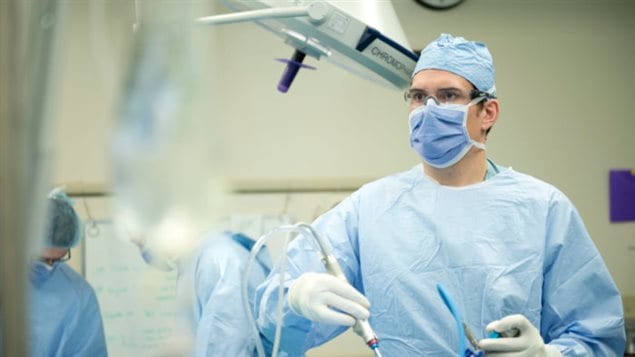 Although theoretically very promising, practical usage could still by some years away. The clinical trial in this new technology is set to begin and trial patients will be followed for three years to determine results.