"The bill as it is written should not pass," says Dr. Diane Kelsall, editor of the Canadian Medical Association Journal. She has authored an editorial expressing her concern that the proposed new law would "increase harm to young people."
The federal government's Bill C-45 would legalize the recreational use of marijuana and would make the minimum age for the purchase of pot 18. "We know that brains continue to develop till about the age of 25," says Kelsall.
Listen
'Why not pick an older age?'
"So, take a developing brain, put marijuana in there and of course you're more likely to get some of these adverse effects. So, why did they pick 18? Why did they not pick an older age?"
The adverse effects she is talking about are not proven to be caused by marijuana but are associated in those who use it regularly. They include dependency, a stronger likelihood to use other drugs or tobacco, mental illness, depression, psychosis, anxiety.
'Lifetime achievement will be less'
"We know that it (regular marijuana use) is associated with teenagers not doing well at school, dropping out of school, and in fact, their entire lifetime achievement will be less than those who don't use marijuana," says Kelsall.
"And we know that it's also been associated with impaired neurologic development and a decline in reasoning and thinking."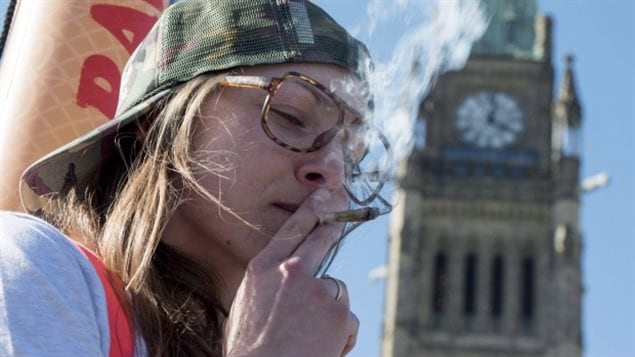 Potency not controled
She is also concerned that the proposed law places no limits on marijuana potency and allows people to cultivate four plants each of a maximum of one metre tall. People, she says can seek the most potent plants and grow them horizontally.
The bill would leave certain rules, such as age limits, up to each individual province and territory. Kelsall says this would lead to situations such as exist now with alcohol where youth travel over a bridge from Ottawa, Ontario where the legal drinking age is 18 to Gatineau in the province of Quebec where the legal age is 19.
Bill fails to protect public health, says doctor
Says Kelsall, the federal government said it would pass a marijuana bill that would protect public health, but this version fails to do that.