Boeing is slamming the breaks on its plans to make a major announcement regarding the sale of 18 Super Hornet fighter jets to Canada after Ottawa took the aerospace and defence manufacturer to task over its complaint against Bombardier.
Boeing spokesman Scott Day said this morning that the company is postponing its planned Interim Fighter Capability Project (IFCP) industry teaming announcement at the annual CANSEC defence industry trade show organized the Canadian Association of Defence and Security Industries (CADSI).
"Boeing had planned to announce the IFCP industry partnership team today at CANSEC," Day said. "However, due to the current climate, today is not the most opportune time to share this good news story."
Canada plays hardball
Defence Minister Harjit Sajjan's office refused to comment on the matter.
"Minister Sajjan's comments yesterday speak for themselves and we do not have anything to add," Jordan Owens, the minister's spokesperson, said in an email.
The announcement by Boeing came after Sajjan blasted the company on Wednesday for picking a trade spat with Bombardier in a keynote address to defence industry representatives at CANSEC.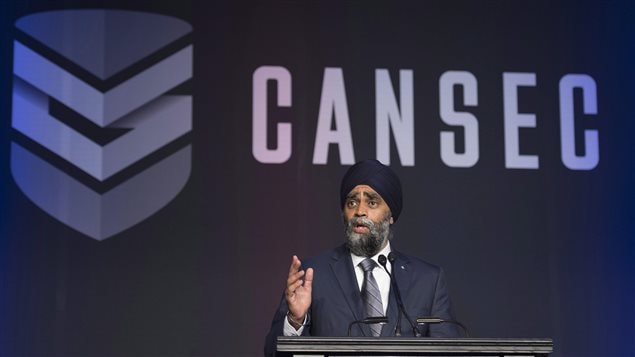 Boeing has petitioned the U.S. Commerce Department and the U.S. International Trade Commission to investigate subsidies for Bombardier's CSeries aircraft that it says have allowed the Canadian company to export planes at well below cost.
In a breakfast speech to hundreds of defence contractors, including representatives of Boeing, Sajjan said Canada is disappointed by the "unfounded" action by one of its major partners in the defence industry.
"We strongly disagree with the decision of the United States Commerce Department to initiate a trade remedy case in response to Boeing's petition against Bombardier," Sajjan said.
"As my colleague, the minister of foreign affairs has indicated, Canada is reviewing our procurement involving that firm. As you all know, one of those is the exploration of an interim fleet of fighter jets."
Urgent stopgap measure?
Canada had announced plans to buy 18 Super Hornet fighter jets as a stopgap measure to beef up its legacy fleet of CF-18 fighter jets – also produced by Boeing – because it didn't have enough jets to meet its NORAD and NATO obligations, Sajjan said.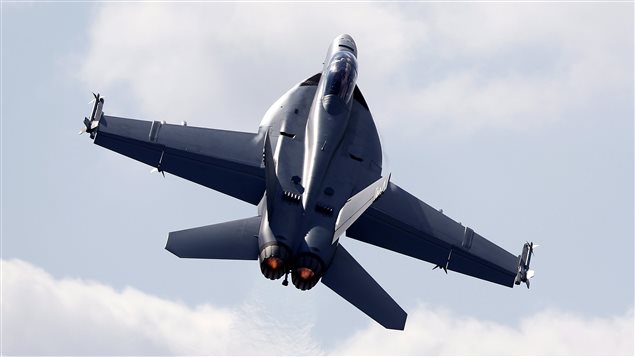 "The interim fleet procurement requires a trusted industry partner," Sajjan said.
However, Boeing is not behaving like a "trusted partner" and the government wants the company to withdraw the complaint, he said.
"We are following a normal process available to U.S. companies, we're following U.S. laws," Day told Radio Canada International Wednesday. "Obviously this is not a done deal yet, we value the minister's opinion and we think the Super Hornet is still a valuable fit for Canadian defences."
'Unwavering commitment'
Boeing's commitment to Canada "has been, and remains, unwavering," Day said on Thursday.
The company's operations in Canada account for 14 per cent of the country's aerospace industry. That includes 560 companies that provide parts to Boeing commercial airplanes and 2,000 company workers in the country.
"Boeing has provided reliable solutions to Canada's defence and security needs, and we respect the mutual trust we have established with the Canadian Armed Forces through the successful execution of several key programs, including the CF-188 Hornet, CC-177 Globemaster III and CH-147 Chinook," Day said.
With files from The Canadian Press