Listen
The LINK Online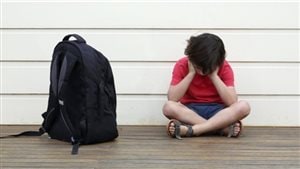 CANADIAN CHILDREN NOT DOING SO WELL
UNICEF, the United Nations Children's Fund, issues an annual report on how countries are doing when it comes to the welfare of their children and youth. This year it revealed that Canada's children are facing major challenges from poverty to mental and physical health issues. David Morley, president and CEO of UNICEF Canada says we rank 25th out of 41 countries surveyed. "It's a disappointment", Morley says, "because clearly we're a country that has the resources, both the human and natural resources to be able to do so much more for our kids." He says growing income inequality is having a very negative effect on families and children are bearing the brunt. Poor nutrition and eating habits lead to obesity and increased violence and neglect is leading to an increase in mental health problems in the very young. Morley says, "it's a shock." The findings challenge the myth that Canada is a great place to grow up in. Morley says, however, since the report was compiled the federal government brought in tax measures to provide more money to families with young children, so it remains to be seen if this move will benefit the welfare of the country's children.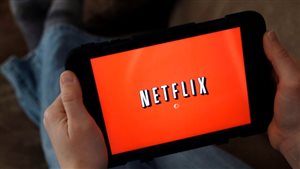 BROADBAND TAX AND CHANGES TO CELL PHONE SERVICE
The Canadian Radio-Television Telecommunications Commission, known as the CRTC, made some long awaited changes this week to the modern services Canadians have come to depend on. But one change, proposed by a government committee, to impose a tax on internet service, was quickly rejected by the Prime Minister. Meghan Sali of Open Media, a lobby group that has been campaigning on behalf of many Canadians, says that's a win for Canadians. She says the recent updates to Canada's Wireless Code, including an end to "unlock fees" and what's known as "statement shock". Meghan Sali says the battle continues, however, with the demand for price relief in cell phone service. The three large cell-phone providers will not allow mobile virtual network providers (MVNO'S). But it appears the political will is growing to insist on a place for these MVNO's to increase competition in the marketplace and provide Canadians with cheaper options in cell phone service.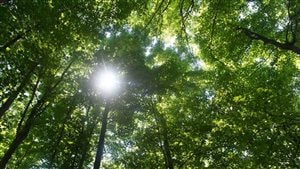 FORESTS REDUCE OZONE POLLUTION: CANADIAN SCIENTISTS
Forests have been known for their benefits to humanity, but now Canadian scientists have discovered how. They've been able to measure how forests reduce the amount of surface ozone pollution by up to half, creating a new way for much more accurate air quality forecasts worldwide. The shaded and relatively stagnant air of the forest ecosystem modifies the chemistry of air pollution, resulting in much less ozone formation than had been previously believed to take place, according to a study recently published in Nature Communications by scientists at the federal department of Environment and Climate Change Canada. Paul Makar, senior research scientist at Environment and Climate Change Canada and the lead author of the study, said it all began two years ago with a question from a colleague who dropped by his office late on a Friday afternoon.
The LINK hosts this week are Carmel Kilkenny (left) Lynn Desjardins (centre) and Levon Sevunts.
Images of the week