For those undergoing treatment for heart failure there's a new advantage in health care treatment.
A patient in Montreal has undergone the first operation in Canada in conjunction with a new technology for a Cardiac Resynchronization Therapy Defibrillator (CRT-D). This new CRT-D device is the first which permits its use in conjunction with the valuable diagnostic tool of magnetic resonance imaging (MRI).
Dr. Vidal Essebag (M.D, PhD, FRCPC, FACC, FHRS) is Director of Cardiac Electrophysiology at the McGill University Health Centre
Listen
The technology of magnetic resonance imaging (MRI) has been a huge boon to health diagnostics.  However, whether to get precise images of the heart or for other conditions like arthritis, or cancer, etc., doctors could not send patients with a pacemaker or other heart device to be scanned by an MRI.
This is due to the powerful magnetic forces generated by the machine which could interfere with the device function.
Pacemakers and related technology have advanced in recent years to enable MRI scans. However, the most serious cases of heart failure requiring a sophisticated pacemaker/defibrillator/resynchronizing device (CRT-D) were still prevented from accessing this valuable diagnostic tool, until now.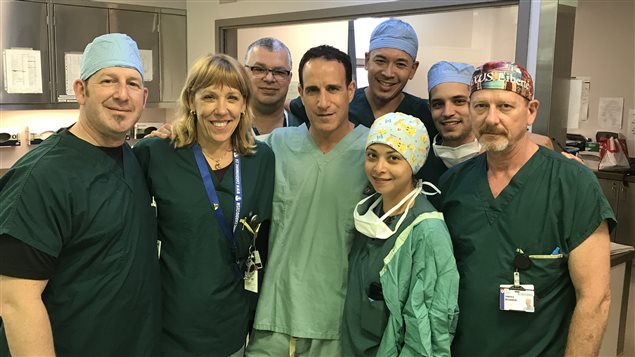 In an MUHC press release, Dr. Essebeg said, "MRIs have become the most powerful imaging method in cardiology, giving doctors invaluable information about the anatomy of the heart and about the areas of the heart that are scarred or abnormal".
The new device was approved for use in Canada in May, and the creator, Medtronic, chose the MUHC for the first implantation in Canada of its biventricular pacemaker/defibrillator which took place last week.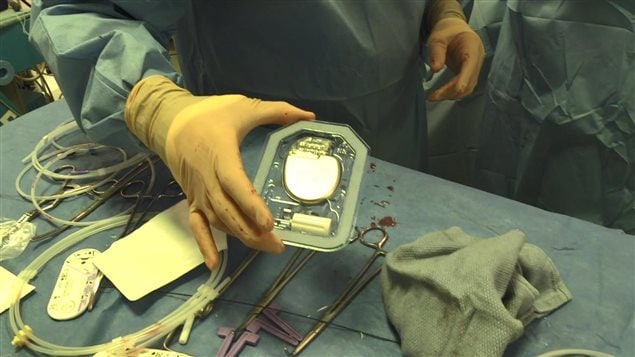 The Montreal institution was chosen due to Dr. Essebag's expertise as an electrophysiologist and heart failure specialist, and for the MUHC's renowned Heart Failure and Heart Transplant Centre.
Heart failure is a rapidly increasing concern in Canada affecting about half a million people. In the past year alone some 3,400 Canadians required a CRT-D but with devices preventing access to MRI scanning.  "This information is vital", said Dr. Essebag, "so the fact that we now have access to an MRI-compatible CRT-D device is a major advancement in the care of patients with severe heart failure".