"The legalization of marijuana doesn't make it safe," reads a statement by the New Brunswick Medical Society. As the representative of that province's 1,600 doctors, the organization has launched a public education campaign to highlight the health risks that come with consuming marijuana.
The federal government of Canada is planning to legalize the recreational use of marijuana in July 2018, but it is up to each province and territory to set its own guidelines regarding such things as where and how the drug will be sold, age limits and testing for impaired driving.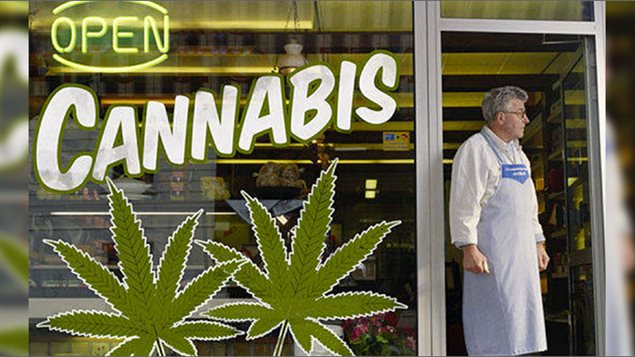 Doctors' society lists several risks
The society warns that "established research shows that marijuana correlates with addiction, addiction, worsening of substance abuse, cognitive impairment, psychiatric disorders and attention deficits. It's been proven to significantly harm brain development in people under age 25."
The government of New Brunswick is holding hearings around the province before setting regulations governing the sale of marijuana. The the New Brunswick Medical Society will present its views in Fredericton on July 28th.