The inland sea of Cape Breton Island has an interesting if not unique feature. Scientists are studying an ocean "pit" feature to learn more about marine dead zones.
Bruce Hatcher (PhD) is a member of the team studying the composition of chemical composition, bacteria, and human and natural organic input in and around this dead zone.
He is the Chair in Marine Ecosystem Research, Director of the Bras d'Or Institute, and associate professor of Biology at Cape Breton University in Nova Scotia.
Listen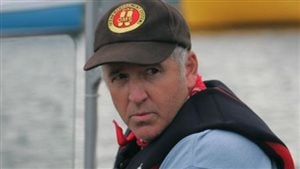 Professor Hatcher is working with marine chemistry specialists Kumiko Azetsu-Scott of the Bedford Institute of Oceanography in Dartmouth, Nova Scotia, Douglas Wallace and Julie Laroche of Dalhousie University in Halifax, and graduates students from Dalhousie's CERC.Ocean programme (Canada Excellence Research Chairs)
They're studying an interesting dead zone in the Bras D'or Lake(s) of Cape Breton Island with a view to gaining a better understanding of how dead zones are formed, and/or can be mitigated.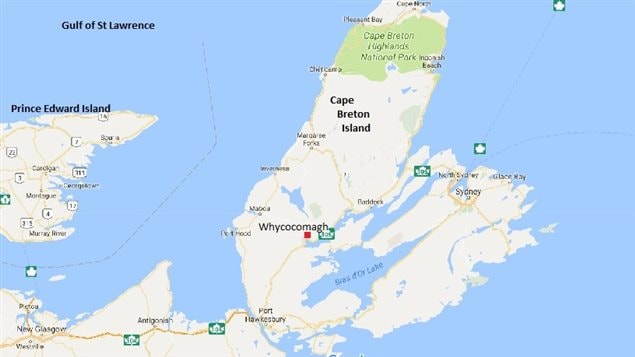 The Bras d'Or lake, is a huge interconnected series of lakes channels, bays and inlets, all not quite cut off from the sea. A young feature in geological terms, it's only about 10,000 years old. About 6,000 years ago the sea level rose high enough to spill into the lake area.  As a result the water is salty, but not quite as salty as the ocean.
Although called the Bras d'Or Lake, because it is so large at over 1,000 square kilometres in surface area and almost completely surrounded by land; it is really a brackish estuary and often referred to as an inland sea. It is also deep, with an average depth of some 40 metres, with the deepest part at 280 metres.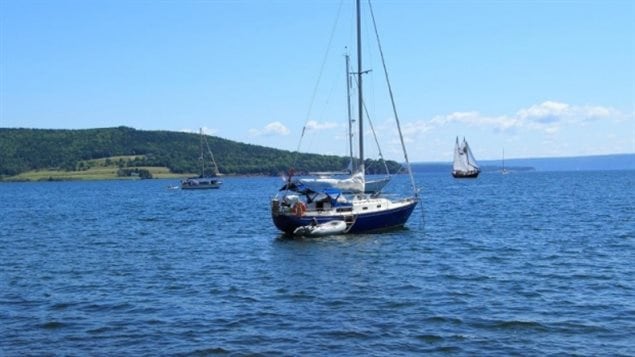 In one of the large bays in the western sector, an unusual feature is being studied.
A large pit is at the bottom of Whycocomagh Bay about 50 metres deep. Once a surface lake in ancient times, the water etched away at the limestone bed, creating this "hole", which was eventually covered up by incoming water in what became a large bay.
Now, the water in this pit or "bucket" is exchanged only at a very slow rate, renewed over about a year and a half. At depths of about 15 metres and below, there is virtually no oxygen left dissolved in the water, as bacteria decompose organic material that falls into the bucket and use up all the oxygen.
The chemists in this study are looking at how buffering of the limestone in this "bucket" mitigates the pH level in the high sulphur content water, while professor Hatcher is studying the effects of human inputs from a small community and a salmon farming operation near the feature.
He says the work will continue for another year as they gather and study data.
Additional information