A Globe and Mail editorial is calling a proposed legal settlement with Purdue Pharma over its painkiller OxyContin "a betrayal of Canadians."
While this deal would have Purdue pay $20-million now, ten years ago legal action in the U.S. led the company to pay over $600-million. At the time it also pled guilty to criminal charges that it had mislead regulators and the public about the addiction risk associated with use of the opioid.
Drug thought to have sparked opioid crises
Aggressive marketing of OxyContin is believed to have sparked deadly opioid epidemics in Canada and the U.S. There were an estimated 2,458 opioid-related deaths in Canada in 2016 and it looks like that number will increase this year.
The current $20-million settlement would include a payment of $2-million to Canadian provinces, but several doctors and lawyers say that comes nowhere near to compensating them for the health care costs associated with the opioid crisis.
The Globe and Mail says its own research suggests provincial drug plans spent $423.3-million on medications to treat addictions to opioids between 2011 and 2015.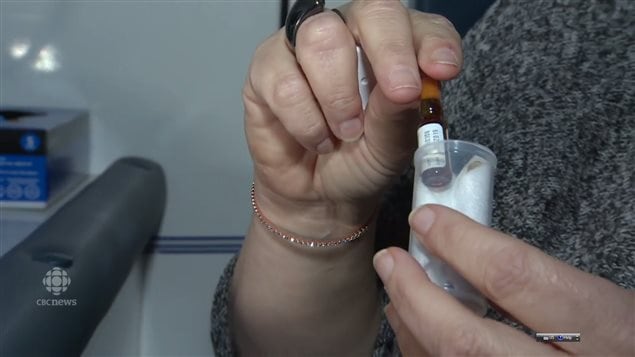 Cost said to be 'astronomically higher'
"We really, as a society, have to look at the overall effect of this drug on the health of our communities and try to have a much more reasonable attribution of cost," says Dr. Kieran Moore a regional medical health officer and professor at Queen's University. He adds that there already exists an opioid injury pyramid that describes all the medical costs associated with each individual opioid death and it could be used to calculate a fairer settlement.
"One death equals around 10 hospitalizations, 32 ED (hospital emergency department) visits, 130 primary care visits—all of which can be quantified as a cost to the taxpayer. And I think we should try to seek financial compensation for that cost which is going to be astronomically higher than the $2-million that we as a society have settled for."
Listen
Purdue does not admit liability
If it is accepted, this settlement would end a legal battle launched ten years ago by about 1,500 Canadian who became addicted to OxyContin after being prescribed it by their doctors. They could be awarded between $13,000 and $18,000 each. Provinces became involved in the suit and in accepting its terms they would share $2-milliion and not be able to take any further action on this issue.
Purdue says a settlement would in no way be an admission of liability.