Potholes are ubiquitous in Canada. The city of Montreal alone fixes about 50,000 holes in the road every year. It's estimated about 20.6 per cent of Canadian roads are in poor or very poor condition. Part of the blame is laid on extreme temperatures which cause asphalt to heave and on the heavy equipment used to clear snow off the streets.
Regardless of the cause, researchers at Concordia University in Montreal say preventative maintenance could drastically reduce potholes and the have developed a new system which can gauge when and where such maintenance is needed.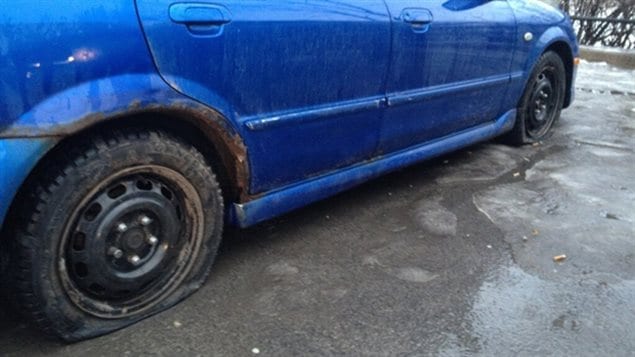 Wide range of factors considered
Current models only take into account the age of a road or its current conditions to determine when work is needed. The Concordia model combines a wide range of factors including age, climate and average daily use.
Researchers say performing minor repairs and preventative maintenance would enable cities to save as much as 10 times the cost of major rehabilitation or reconstruction. They note that the cost of repairing existing roads far exceeds the money the federal government has set aside for infrastructure.
Weary motorists, truck drivers and cyclists would be grateful for anything that could improve the condition of roads.