While U.S. President Donald Trump opened the door on Monday to beefing up U.S. forces in Afghanistan, the best he can hope for is "no victory, no defeat" in America's longest war, says a Canadian expert.
Speaking before a crowd of hundreds of service members at Fort Myer in Virginia on Monday, Trump unveiled his new strategy to deal with the Afghan impasse.
Trump said the strategy is built on three precepts and encompasses Afghanistan, Pakistan, India, the Central Asian nations, extending into Southeast Asia. It will also not have artificial timelines built into it.
The U.S. must seek "an honorable and enduring outcome" worthy of the tremendous sacrifices in blood and treasure that have been made in the war has claimed the lives of more than 2,400 U.S. service members and is estimated to have cost more than $700 billion US since 2001, Trump said.
The second precept is that a hasty exit from Afghanistan would create a dangerous vacuum in Afghanistan, allowing terrorists to flood back into that country and begin planning attacks on America and its allies and partners, Trump said.
The third precept is the necessity to confront the instability and threats emanating from the region, he said.
Short on specifics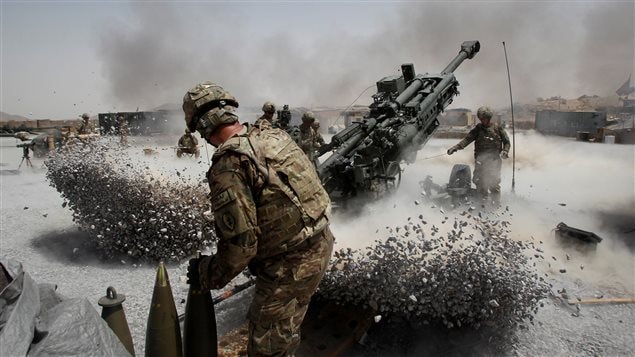 However, for all its grand statements Trump's 30-minute speech was remarkably short on specifics on how these goals would be achieved, said Stephen Saideman, Paterson chair in international affairs at Carleton University and the author of Adapting in the Dust: Lessons Learned from Canada's War in Afghanistan.
"The basic goal of sending 5,000 more troops or 4,000 more troops is to prevent the Afghan forces from collapsing, not to actually get to victory," Saideman said.
(click to listen to the interview with Stephen Saideman)
Listen
Creating stalemate
According to several estimates the Afghan government, plagued by corruption, ethnic and political rivalries, controls less than 60 percent of the country.
The Afghan National Army and the national police are facing a very dangerous situation, Saideman said.
"They've been paying a very high price for their war, they've faced record casualties over the last year," Saideman said. "The idea is for the American troops to provide them with some assistance and some training so they essentially can stay in the fight."
The goal of the Trump administration's new strategy is to help Afghan security forces reverse Taliban advances and create a military stalemate, hoping that it would eventually compel rebel leaders to agree to a political solution of the conflict.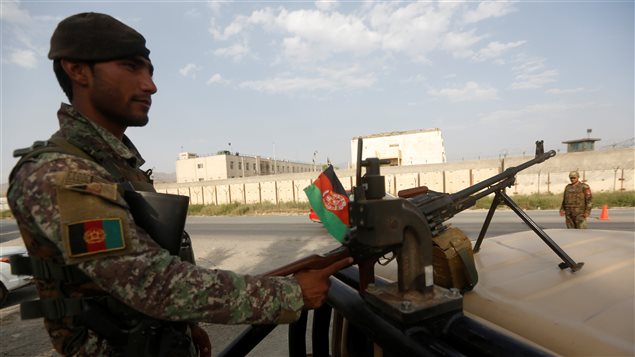 However, the Trump administration might have trouble convincing allies to join in the war effort.
Trouble with allies
According to NATO statistics, as of May 2017 there were about 13,500 troops from 39 contributing nations serving in the NATO-led Resolute Support Mission in Afghanistan. The U.S., has about 8,400 soldiers in Afghanistan.
The Liberal government of Prime Minister Justin Trudeau has already given a clear signal that Canada, which lost 158 Canadian soldiers in Afghanistan, is not interested in going back because it's already preoccupied with fighting ISIS in Iraq, and fielding a NATO force in Latvia, Saideman said.
"Trudeau has already said no and I don't think he'll be the only one because for most of the Europeans to get seriously involved in this requires votes in parliament," Saideman said. "And given that Trump is toxic in Europe, he's widely reviled, very few politicians are willing to be seen as helping Trump out."
The U.S.-led coalition in Afghanistan was unable to defeat the Taliban and other insurgent groups when it had a combined force of over 100,000 troops on the ground in 2010.
Adding a few thousand American and allied soldiers is not likely to drastically change the situation in the country, Saideman said.
"This is just 'kick the can down the road' and keep the war going on but it's not going to lead to better or more effective Afghan government," Saideman said. "But this will also probably help the Afghans stay in the fight a little longer."
Getting tough with Pakistan?
Trump also signalled a toughening of the U.S. policy vis-à-vis Pakistan, warning authorities in Islamabad that they must stop providing safe havens for terrorists and insurgents.
"We can no longer be silent about Pakistan's safe havens for terrorist organisations, the Taliban, and other groups that pose a threat to the region and beyond," Trump said. "Pakistan has much to gain from partnering with our effort in Afghanistan. It has much to lose by continuing to harbour terrorists."
Saideman said confronting Pakistan is easier said than done.
Both the Bush and the Obama administrations had no choice but to rely on Pakistan because of its key geographic position as the main conduit for the resupply of U.S. and NATO troops in Afghanistan.
"It's very hard to supply the troops without Pakistan's support, so I don't see this antagonizing of Pakistanis to be a long-term successful strategy," Saideman said. "The only other way to get stuff to the country is to go through Iran or Russia, and that certainly is not going to happen."