The Scouts Canada youth organization is going to plant 750 trees in the western city of Fort McMurray to replace some of those devastated in last year's wildfires. The raging fire tore through about 590,000 hectares and upwards of 88,000 people were forced to evacuate the area.
This project is part of a larger initiative funded by Scouts Canada, the non-profit Tree Canada and TD Friends of the Environment, a charity founded by a national bank. With funding of $50,000 Scouts Canada is running 20 tree-planting initiatives across the country through 2017.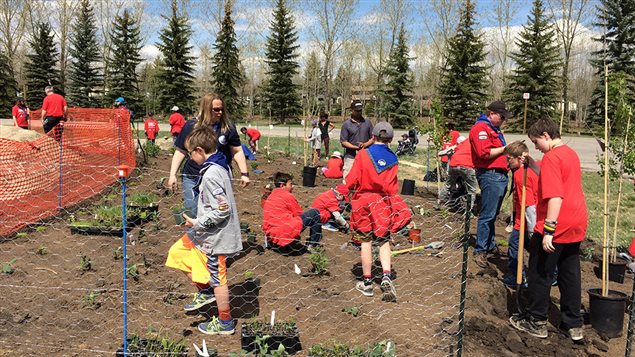 80 million trees planted
Environmental Stewardship is one of the core components of the Scouts Canada program. As part of it, young people between the ages of five and 26 along with volunteers plant about 200,000 trees each year across Canada in the spring and fall.
There are many forest sites that were planted by Scouts as far back as 1916. It's estimated that since 1972, Scouts have planted approximately 80 million trees.
Lost awards to be replaced
Scouts earn badges for personal achievement in various skills. Four scouters who lost their service awards in the Fort McMurray wildfire will be presented with replacements during a special ceremony. Tree planting there is scheduled to start in J. Howard Pew Memorial Park on August 26, 2017.
Scouts Canada used to be for boys only but went completely co-ed in 1998.