When shopping for clothes, you'll see examples of various styles draped onto mannequins.  It's a time honoured practice, but in recent years, those female mannequins have become idealized, with perfect busts, thin waists, and long slender legs while male mannequins  for example often have chiselled six pack abdomens and both with classically shaped smooth skinned heads and hair styles of young adults.
In some cases even "over idealized", being criticized for being unrealistically thin for example, to the point of being anorexic.
A new study from the University of British Columbia says those mannequins are putting people off.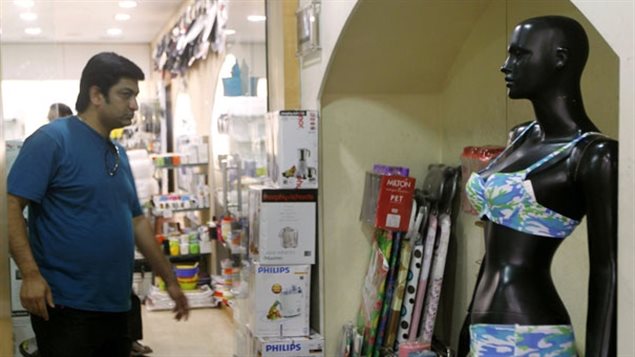 The study says real people with lower self esteem can be intimidated by the mannequins and the clothes. They
'"When that mannequin is an example of perfection, it reminds people who are vulnerable that they don't measure up," said UBC Sauder professor and study co-author Darren Dahl in a UBC press release. "The problem is the beauty ideal that mannequins represent. When people feel they don't meet that ideal, their view of the product dims as well."
The study called, " Standards of Beauty- the impact of mannequins in the retail industry", was ublished in the Journal of Consumer Research, and  co-authored by University of Alberta marketing professor Jennifer Argo. (abstract HERE)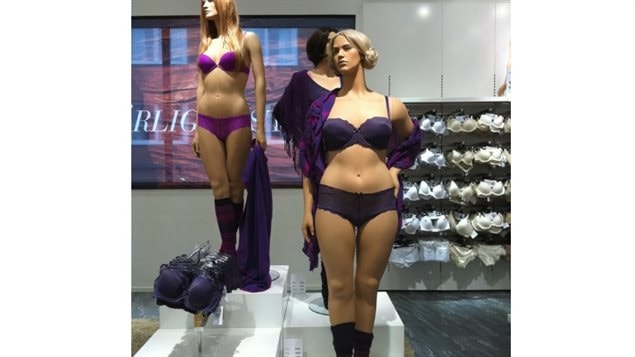 For the study , subjects were asked about their own level of "appearance self-esteem" and then asked to evaluate clothing like bikinis or dresses on the mannequins.
Part of the study then involved toning the mannequins beauty down a bit by taking away a wig if there was one or removing the head entirely. The result was a lessening of the negative reaction to the clothing.
Also when "modeling" items not readily associated with appearance, such as umbrellas, the negative reaction disappeared.
The authors note there has been little study of mannequins effect on consumer buying in the $3 billion dollar clothing industry.
They suggest that retailers may want to use half-mannequins which they say are "less threatening" to people who don't have perfect bodies, or who are self-conscious about their body image.