It was a 10 year effort to save the Commercial Cable Building in Cape Breton, but it's gone now forever.
The building was erected in 1888 and an entire company community, Hazel Hill, was built around it for the employees and their families.
At the time and for years afterward, it was one of the world's "high-tech" centres.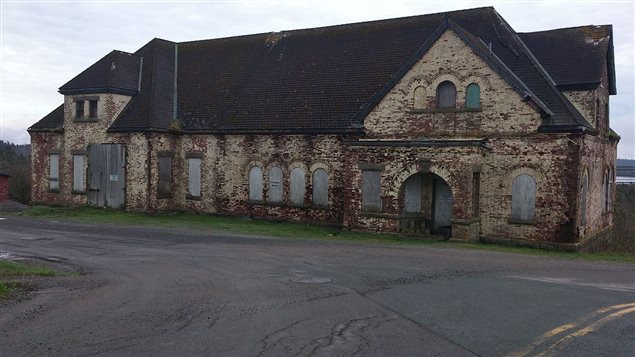 The centre handled thousands of telegrammes back and forth across the Atlantic between Europe and the North American continent ranging from happy birthday notices, to news of the Titanic disaster,  to war announcements, many tragic,  to important notes on business affairs and so on.
By 1966, telegrammes were outdated and the building closed and sold.
Efforts by a local community group to save and restore it, eventually had to give up.  The building was condemned as being unsafe this summer, and its fate sealed.
The end came on Tuesday of this week.
The foundation remains with the hope that it may serve as the basis for a future building on the site.
It is not the only historic communications building to be lost on Cape Breton.
In 2016, the  old Western Union cable building in North Sydney, which opened in 1914, was torn down for much the same reasons.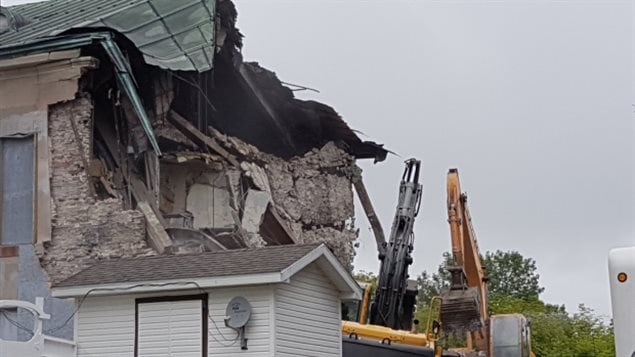 According to Canada's National Trust, over 20 per cent of the country's historic buildings have been lost in the last 30 years.
Additional information-sources
Rcinet: Aug 25/17: Going, going….
CBC: S Bradley: Aug 15/16 Old Western Union building gone
National Trust Canada: list of worst losses heritage buildings